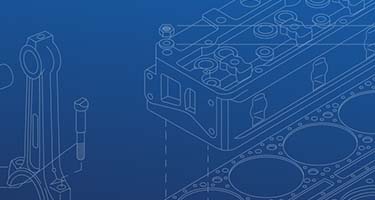 OEM Control Panel
Custom Industrial Control Panel Manufacturers
PSI Power & Controls operates as a private label contract manufacturer providing OEM control panels, custom industrial control panels, low- and medium-voltage starters, and power meters to large original equipment manufacturers (OEM) in a wide variety of industries.
As a result of this concentration on the OEM market, PSI Power & Controls has developed very strong direct relationships with its electrical component suppliers. These special relationships enable us to bring to the market reliable, high-quality control panels delivered on time, adding value to your business.
The engineering staff at PSI Power & Controls is equally adept at designing from a concept or schematic, and each of our three manufacturing locations has certification for UL508A/cUL 508A and is ISO 9001-certified. The Charlotte plant also has certification for UL508A Hazardous Locations defined as Class 1 Div 2. Whether your needs are for just a few or a few hundred OEM panels, PSI Power & Controls has the answer.
Download Our OEM Control Panels Brochure
PSI Power & Controls Builds OEM Control Panels for a Variety of Applications
OEM control panel (electrical control panel) design is one of PSI Power & Controls' core activities. We provide the right custom-engineered controls for whatever application you need. If you don't see your application listed, just let us know.
Including alarm systems, variable-frequency drives, motor and valve applications, reduced voltage starters, and UL 698A intrinsically safe controls.
Water systems
and Wastewater
Such as reservoirs and tanks, community wells, booster stations, greenhouses, and irrigation systems.
For lift stations, secondary treatment systems, grinder systems, UV disinfection, and dispersal systems.
Environmental
monitoring applications
For groundwater, solid waste, and stormwater.
Logic controls for the automation of material handling and conveying systems.
Metering
Enclosed meter systems for everything from measuring active and reactive power voltage/amperage to various communication protocols for those metering packages.
Our Custom Control Panel Design & Manufacturing Process
Here's the process we use to help you expand your own design and production abilities.
Development
You contact us and explain the new equipment plans you have. We discuss the feature set and target price you have in mind. Additional discussions cover potential changes and cost-saving options.
Sales
Your team sends us the specifications we use for every equipment quote. We return an accurate, guaranteed quote ahead of your stated deadline.
Design
When you receive an order, our team provides a detailed panel submittal for approval. If the submittal is not approved, we make adjustments and revisions and resubmit. We repeat this process until the submittal is approved.
Delivery
Once the submittal is approved, you send us an official purchase order and we schedule production and delivery to synchronize with your equipment delivery schedule.
Support
We're here to make sure things are right. If, during or after startup, an OEM control panel problem is discovered, we're available to help diagnose and correct any problem.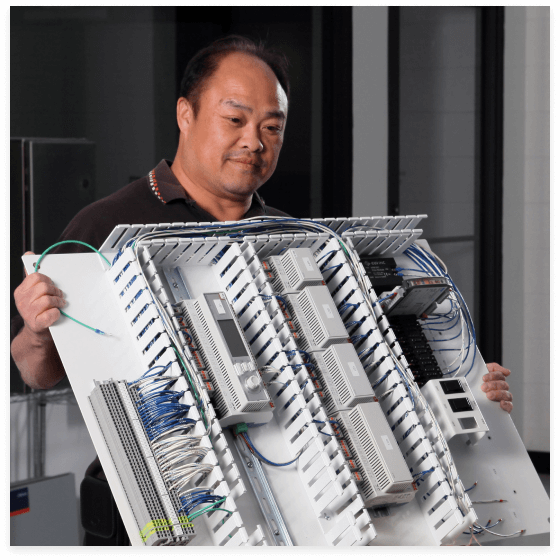 Hazardous Location Control Panels
Safe, effective power management for the most challenging settings
Hazardous environments or locations contain concentrations of dangerous, flammable gas, liquid, vapor, airborne fibers, dust, or any other combustible matter that places an area at risk of explosion, fire, or electrocution. People who work in hazardous locations need to be confident their controls are safe, effective, and efficient.
Designing control panels for hazardous locations requires planning, design, and engineering that differs from control panels for other "normal" locations. Typical users of hazardous location control panels are those in the oil and gas industry, labs, or manufacturing industries working with large amounts of chemicals, and industries with combustible particles or dust.
PSI Power & Controls designs hazardous location control panels for a wide range of hazardous locations and can help you design an enclosure that protects your control panels from any and all hazardous materials.
Frequently Asked questions
What is a custom control panel?
Built as either a single-source or complex control solution, a custom control panel is designed to meet your specific needs and requirements. Typically constructed to address unique needs, custom control panels:
Tie together and smooth the operation and monitoring of various operations
Ensure workers in hazardous locations are protected
Fill a need other OEM or standardized panels might not
Do I need custom control panels?
As with most things, it depends, but the answer is often yes. Instead of figuring out if you need custom control panels, though, it's better to ask how you can benefit from them. If you:
Find yourself dealing with different panels for every operation within your business, even if the equipment's tasks are identical
Could benefit from a more straightforward, cohesive, and compatible design
Then you can benefit from custom panels!