Find your product
Choose the functionality that best fits your needs with either
our Power Products or custom OEM Control Products.
Power Products
Custom Switchboards


Custom
Switchboards
By Salient Power, A PSI Company
Generator Connection Products
Generator Connection Products
By Specification


By Specification
By Application


By Application
By PSI
Control products
Control Products/Panels


Control Products/Panels
By PSI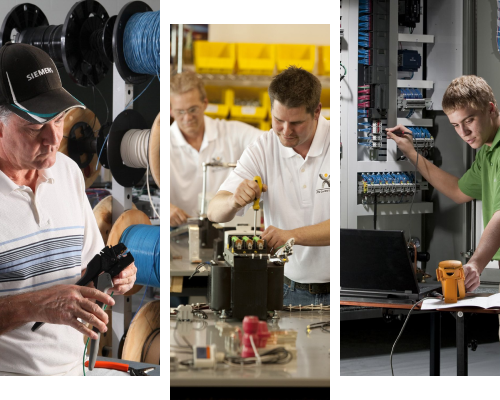 About PSI
PSI Power & Controls has provided electrical solutions to American industry since 1961. Now in our third generation of family ownership, we operate as a private-label manufacturer.
We offer custom control panels, low- and medium-voltage starters, VFD panels, power-metering equipment, transfer switches, and generator tap boxes for Original Equipment Manufacturers (OEM) for a variety of industries.
As a result of this concentration on OEM markets, we continue to develop strong relationships with electrical component suppliers. These special relationships enable us to produce reliable, high-quality control panels that are competitively priced and delivered on time for added value.
When you choose PSI Power & Controls, you receive:
Design, test, and programming expertise
Auto CAD layout drawings
Auto CAD electrical schematics
SOLIDWORKS 3D modeling and design
PLC programming and development
Equipment built to UL508A and cUL508A standards
High capacity (over 60,000 square feet of manufacturing space)
12-month material and workmanship warranties
Competitive pricing and on-time delivery
From our headquarters in Charlotte, North Carolina, we serve businesses throughout the U.S. and Canada.
OEM Products
Custom control panel design is one of PSI's core activities. We provide industrial control panels, including those for hazardous locations. We also create solutions for use with water systems, wastewater systems, and environmental monitoring systems. Our exacting design and manufacturing process will be accurate every step of the way, and we provide support after the panel is delivered. When off-the-shelf isn't good enough, turn to PSI for custom panels that meet your needs.
Learn More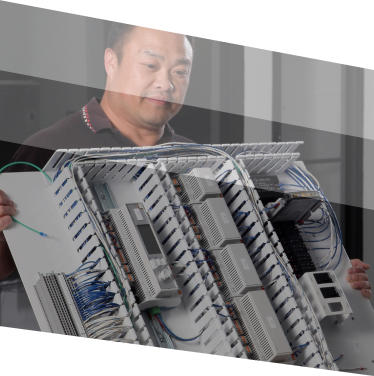 12-month material warranties
Certifications