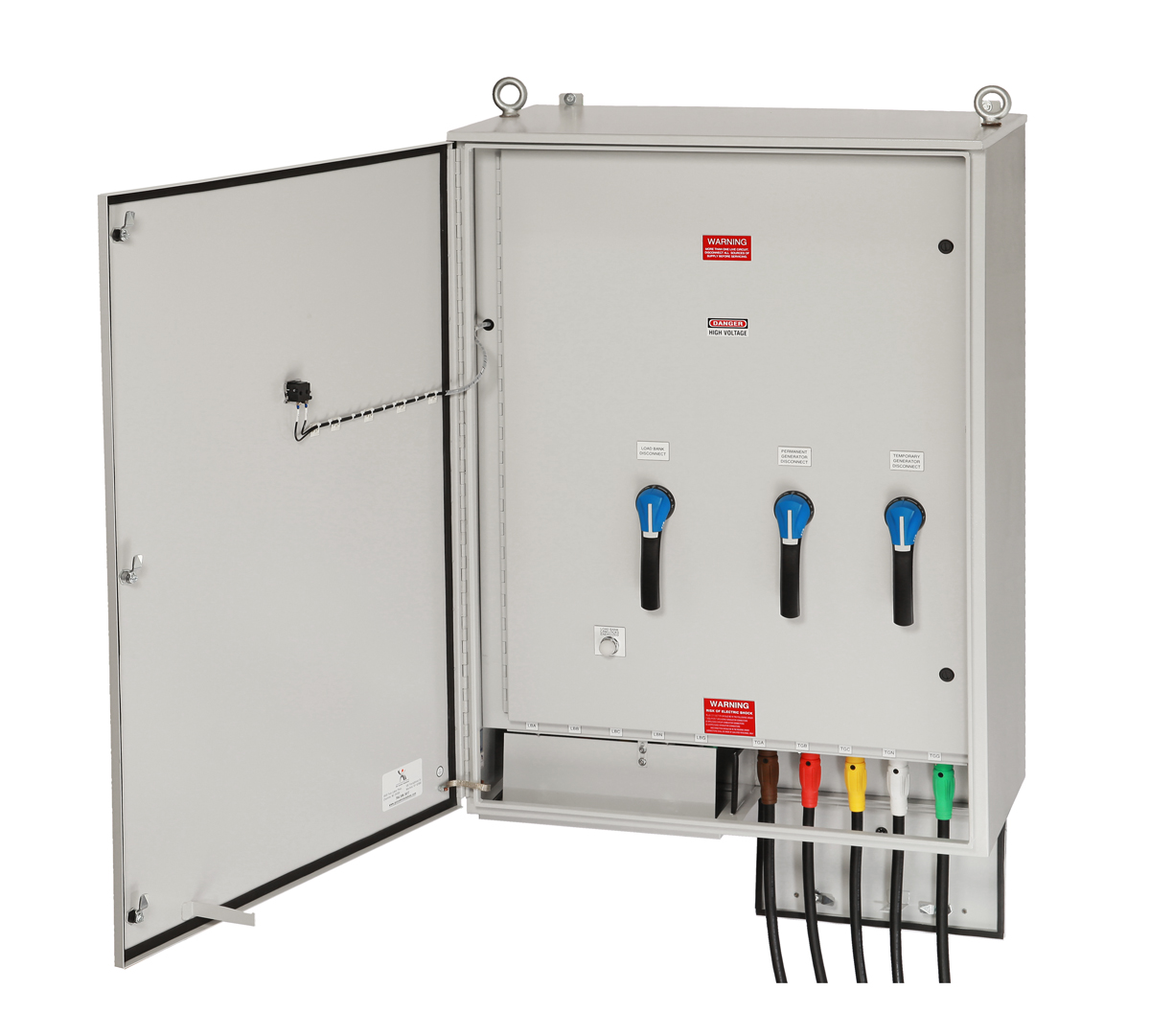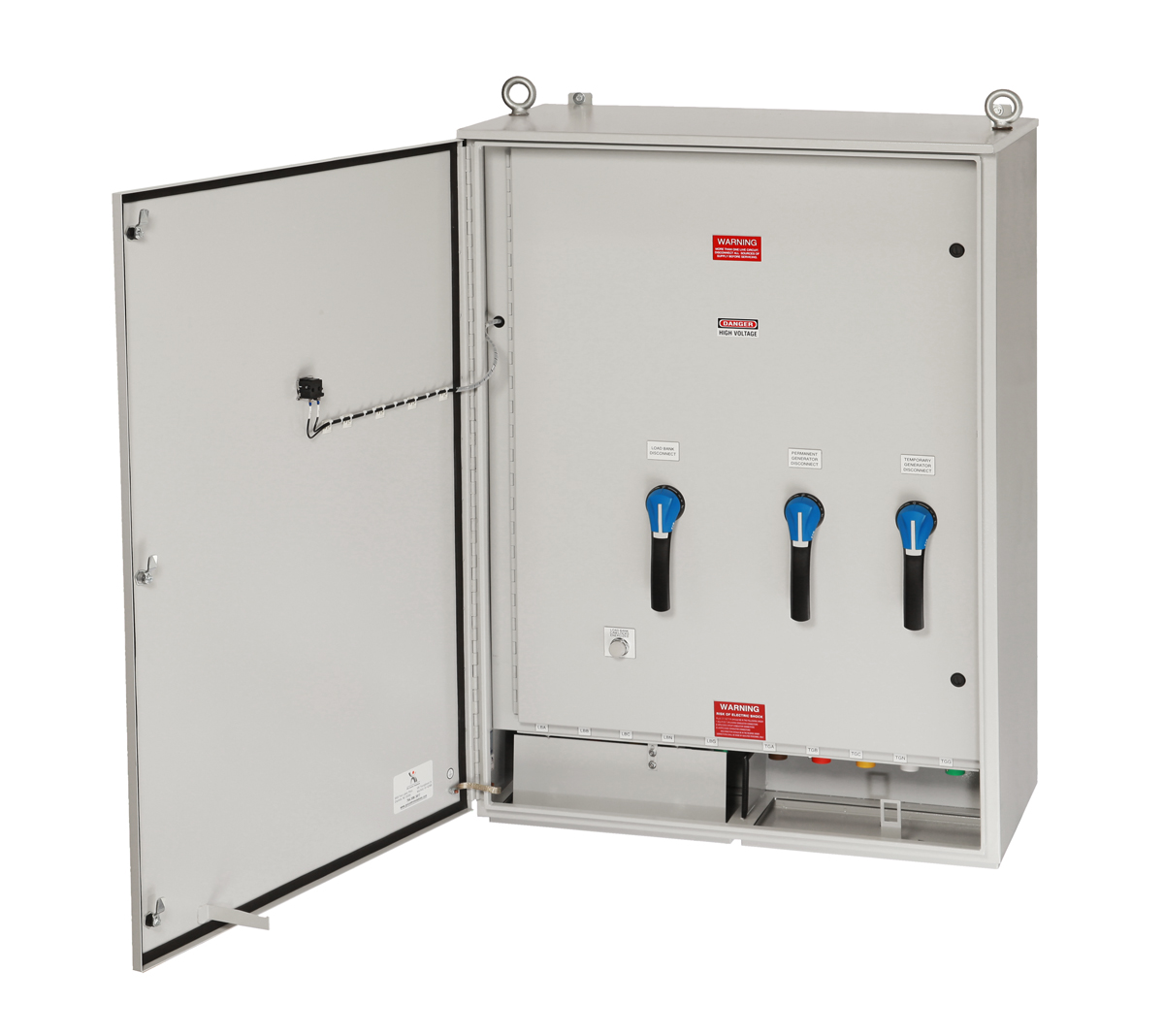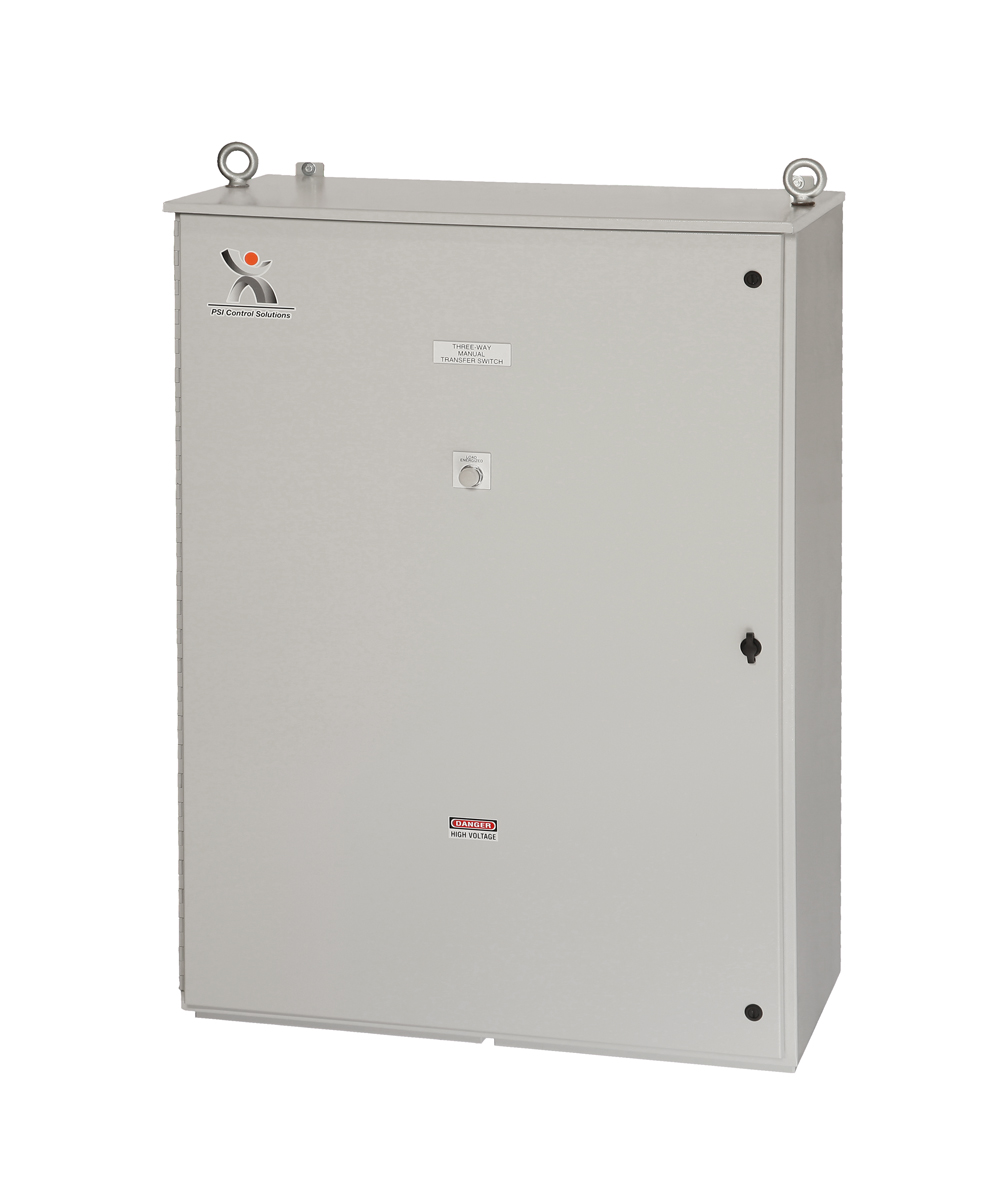 Three-Way Manual Transfer Switch
Amps
Voltage Selection
Enclosure
Number of Poles for Switch
Wire
Add-On Options:
Phase Reversal, Loss, and Undervoltage Protection Relay 400 or 800 Amps
Trumeter

Description
PSI Power & Controls' manual transfer switches are offered in 200-800 amps, with enclosure rating options including NEMA 3R and NEMA 3R 316 Stainless Steel.
PSI Power & Controls' manual transfer switch has one of the smallest footprints in the industry.
A manual transfer switch is an easy solution to keep the lights and other important systems powered during a temporary or emergency power outage, allowing you to keep your business up and running with minor productivity loss. Contact us today to learn more about the manual transfer switches we offer.
Product Usage
Transfer switches are devices that are essential for emergency power electrical installations when generators are used. Whether your application is industrial or commercial in nature, power supply continuity and electrical distribution is critical. A manual transfer switch allows you to start a generator when utility power fails and restore power to predetermined circuits. This is a reliable, simple, and cost-effective method to provide building owners with a high level of safety and security.
Three-way manual transfer switches (also called three-phase or three-pole) offer the option to get power from the utility grid or from generators, or to leave the system in neutral.
Manual transfer switch breaker/breakers offer emergency power solutions in a variety of applications, including:
Lift stations
Gas stations
Data centers
Grocery and retail
Water/wastewater facilities
Health care facilities
Don't see your industry listed above? We can help! For questions about manual transfer switches, contact PSI Power & Controls today at (704) 594-4107.