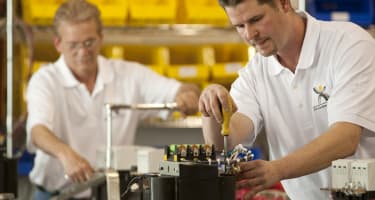 NEC 700.3(F) 2017 Update: What You Need to Know
At PSI Power & Controls, our top priority is to provide client's with the absolute best. That means offering great products, of course, but it means providing relevant information as well. Informed client's can make better choices and will find that the products they choose satisfy their needs better. And satisfaction is at the top of our list at all times.
That's why we're here today to talk about some of the latest changes to the NEC (National Electrical Code); namely we will be discussing Code 700.3(F), which deals with the repairing and maintenance of emergency electrical systems.
Code 700.3(F) Simplified
The code taken from NFPA's 2017 National Electrical Code® Handbook reads:
"If the emergency system relies on a single alternate source of power, which will be disabled for maintenance or repair, the emergency system shall include permanent switching means to connect a portable or temporary alternate source of power, which shall be available for the duration of the maintenance or repair."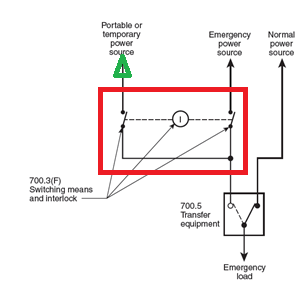 In simpler terms, the provision essentially asserts that when a permanent generator is under maintenance or repair, a permanent switching mechanism needs to be installed for portable generator hookup.
The simplest way to comply with this code is to use a manual transfer switch that will transfer between your permanent generator and a set of Cam-Lok®s located on the manual transfer switch enclosure, where the temporary generator can be plugged in.
In addition to having this secondary system available, the new code also requires that the secondary system be permanently connected via hardware to your existing system. The complete emergency power system must also be monitored so that you can easily and quickly determine that the main generator has been disconnected from the power system completely. This is primarily for safety reasons, but it also helps ensure procedure is correctly followed and avoids any potential complications.
Check out the link below for a presentation on NEC Requirements 
NEC Requirements – Presentation
How Do I Adhere to the New Code?
The simplest solution to meet the new code requirements is our combination manual transfer switch and generator tap box, which: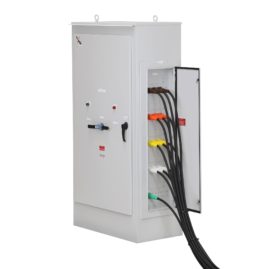 Provides switching means
Has Cam-Lok® connections hard wired to the transfer switch
Is ready for easy roll up generator hook up
The combination switch would be installed permanently so you are prepared for maintenance/repair on your permanent generator.
Stay NEC Compliant with PSI Power & Controls
Have any further questions, or need to purchase a combination manual transfer switch and generator tap box so that you adhere to the new NEC codes? The team at PSI is here to help! Our experts have been supplying power solutions and safety equipment to businesses nationwide for years.
Call 704-594-4107 or contact us online for all the emergency power solutions you need!