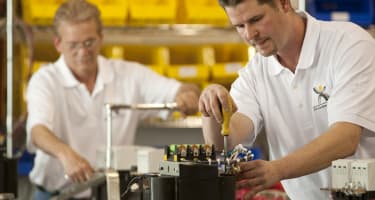 4 Reasons to Install a Disconnect Switch
Disconnect Switches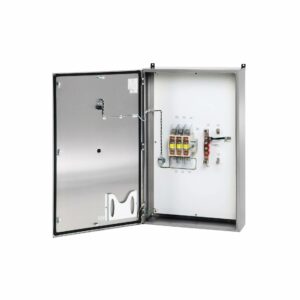 As a commercial business owner or business manager, you know well that uninterrupted electrical service is one of the biggest keys to productivity and success. But you also know that part of success is security, safety, and having a plan to avoid risk. To ensure you have the best products available to meet your safety needs, PSI Power & Controls offers a wide range of top-class products that offer custom solutions.
Our business has provided commercial and industrial structures with peerless solutions and services for years, and our team is dedicated to ensuring you are equipped with the absolute best! Are you familiar with safety switches, and why you need them? If not, we've got four good reasons for you.
Contact PSI Power & Controls Systems any time to learn more about our disconnect switch products. We can help you find the ideal solution to suit your needs!
What Are Safety/Disconnect Switches?
These products are fairly simple in function and execution but play a critical role in your business. These switches monitor the power supply to critical equipment and your overall structure. When an issue or interruption occurs that places your business and properties at risk, the switch instantly closes the loop, shutting off electricity.
There are fusible and non-fusible switches, and PSI offers both. These are fairly simple to use, but your needs may change according to various factors. To find the best switch for your purposes, we suggest you speak with a certified electrician.
4 Reasons Why You Need Disconnect Switches
There are many reasons why a safety switch is critical to your business, and these four are the most critical:
Staying within electrical code. The code set by the NEC determines the effective and safe use of electronics, devices, and electrical application nationwide. The NEC states disconnect switches as a critical and required component for your business, making it a matter of legality to install them, if nothing else.
Protecting investments. Disconnect switches prevent many common electrical incidents, including short circuits and surges. These problems can severely harm or even destroy important equipment, costing you a lot in replacement and repair, making installing a safety switch a very smart investment.
Promoting personnel and employee safety. Electrical accidents and failures can generate a massive risk for injury and potentially fatality. Safety switches provide exactly as their name suggests and are vital to ensure your associates avoid a very serious health risk.
Providing a cost-effective solution. Replacing equipment is a huge financial strain many businesses would prefer to avoid or may be unable to handle. Disconnects are highly cost-effective, making them one of the most effective means for ensuring your business and assets are safe and secure.
PSI Power & Controls Supplies Disconnect Switches in North Carolina
When you need safety solutions and services, PSI Power & Controls can guarantee you access to the best in the business. We offer leading products to businesses nationwide and can help you find the ideal option to suit your needs.
Cost of a Disconnect Switch
The exact cost of installing a disconnect switch can depend on various applications and specifications. To get an accurate price for your fusible or non-fusible disconnect switch, contact us online!