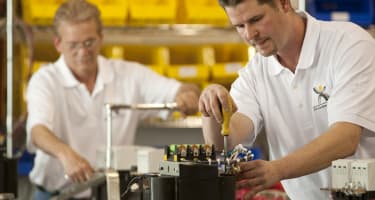 What Is Generator Load Bank Testing?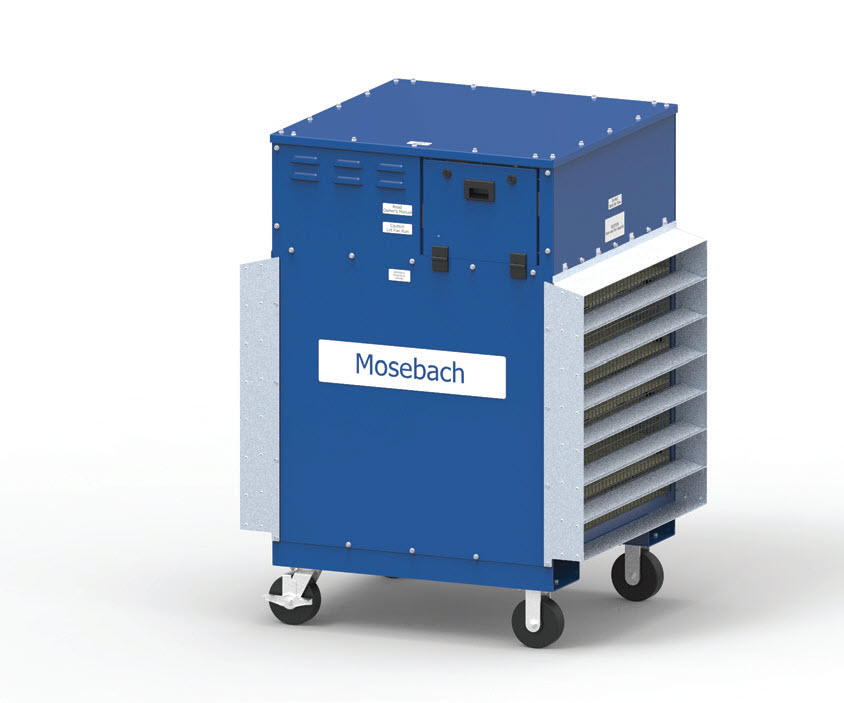 In facilities like hospitals, data centers, manufacturing facilities, energy providers, food production facilities, and food storage facilities, the need for reliable, constant power makes equipment like generators and uninterruptible power supplies essential to everyday operations.
To properly commission and troubleshoot generators and UPS systems, it is important to test them under fully loaded conditions without risking damage to the systems they would normally power. This is where a generator load bank becomes crucial.
What Is a Generator Load Bank?
A generator load bank is a portable system that simulates a large load on a generator, UPS system, solar power system, or similar equipment. It uses a configurable bank of resistive elements to apply an adjustable load to the power source to test its response. They are available in multiple sizes, ranging from a few kilowatts to hundreds of kilowatts, and they often feature waterproof enclosures for use in a wide range of environments.
Why Is Load Bank Testing Important?
Constant, uninterrupted power is essential for many facilities, from hospitals and food storage facilities to data centers. Any failures of the primary or backup power systems could jeopardize patient health or lead to significant financial losses. Generator load banks allow maintenance personnel to test generators, UPS systems, and other equipment at varying degrees of load, monitoring for signs of problems like:
Drops in voltage
Power spikes or surges
Excessive current
High harmonic distortion
Imbalanced phases
Abnormal sine wave outputs
Incorrect or drifting frequency
These symptoms may indicate problems with a generator's engine or alternator, weak or failing UPS batteries, faulty inverter circuits, or wiring issues.
How Load Bank Testing Is Done
With all critical equipment placed on grid power or an alternative source, the load bank is connected to the generator or UPS system through cables that are properly rated for the load. Testing equipment is connected to monitor the power output, and the system is powered on. Variable loads are applied to make sure that:
Stable power is supplied at the appropriate voltage, current, and frequency
The generator or inverter can supply power at all load levels
The motor or batteries operate smoothly with no surges, sags, or signs of failure
Control systems and safeties function appropriately
Wiring and power distribution units are in good condition
Generator load bank testing helps spot problems with power output that occur only under load, as well as problems that are infrequent or intermittent. It is an essential tool for the troubleshooting and repair of generators, UPS systems, solar power systems, and more.
Generator Load Banks for Commercial Facilities
Get the reliable load banks your facility needs for accurate generator troubleshooting, testing, and maintenance from our PSI Power & Controls team. We feature 100-, 250-, and 400-kilowatt load banks from Mosebach, which provide highly variable resistive loads and built-in meters for measuring power, voltage, current, and frequency. They operate at 480, 240, and 208 volts, with 600-volt models available.
PSI Power & Controls offers innovative electrical distribution and control solutions throughout the United States, including manual and automatic transfer switches, generator docking stations, tap boxes, motor starters, and more.
We have been in business for over 50 years, providing our client's with top-quality products, excellent service, and exceptional value. We feature competitive pricing, on-time delivery, impressive warranties, and full engineering support for all our products.
Call our experts at (704) 594-4107 or contact us online to learn more about our generator load banks or request a quote today.