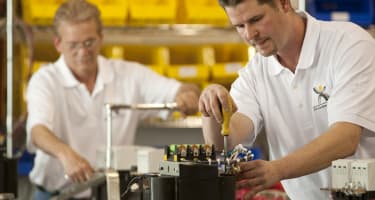 Custom Control Panels & Transfer Switches Manufactured in West Virginia
West Virginia's mining and manufacturing industries are some of the largest in the nation. At PSI Power & Controls, our solutions are customized to ensure your business has the power you need to deliver the raw goods and finished products your clients depend on.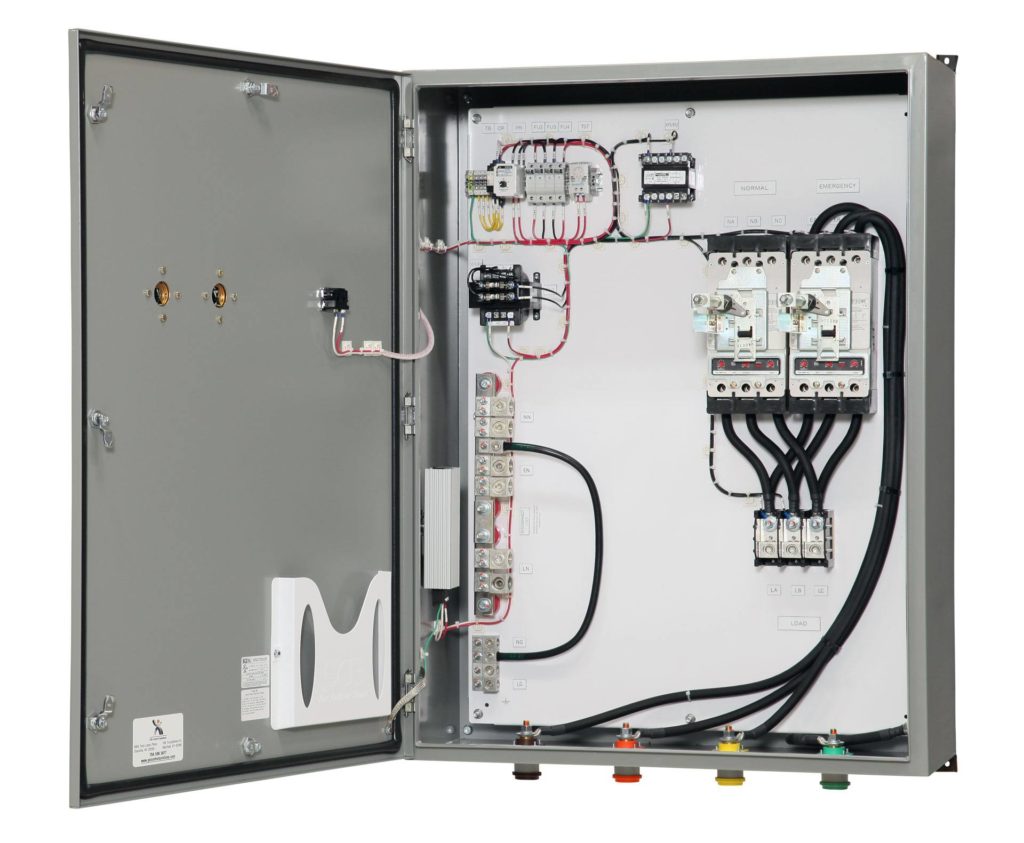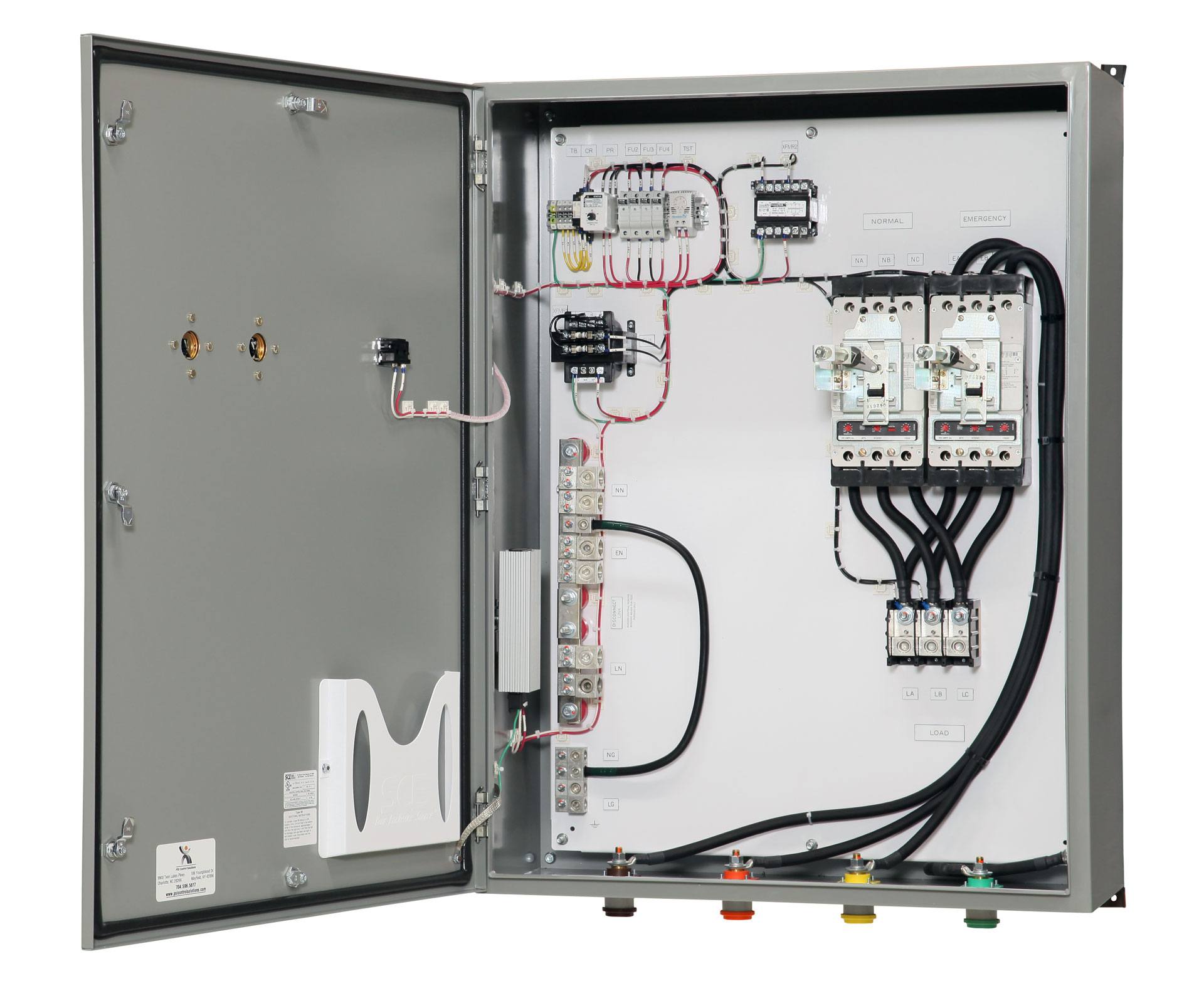 Our design and engineering teams work closely with you to design and produce customized systems that deliver safe, reliable, and consistent operation. We design, engineer, manufacture, and distribute products for a broad range of commercial and manufacturing industries throughout the United States.
Custom Control Panel Solutions
Our industry-leading custom control panel solutions offer you superior control for every application you can imagine. We'll design and manufacture your control panel to meet the strictest requirements and quality standards.
Our control panels are used for these applications and more:
Industrial applications
Water systems and wastewater management
Material handling
Metering
Transfer Switch Products
We offer automatic transfer switches and manual transfer switches. Our automatic transfer switches will detect power loss and switch to your alternate power source within milliseconds. This eliminates stutters and helps protect your sensitive equipment from damage.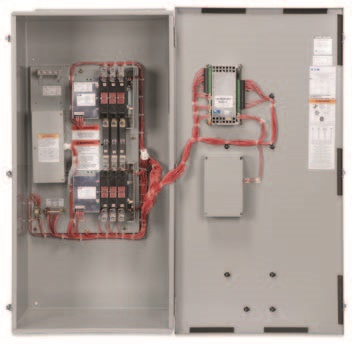 Our manual transfer switches offer effective protection during short-term or emergency power outages for your HVAC systems, computer networks, plumbing systems, and other critical equipment. These switches give you superior control over your systems and allow you to efficiently restore power when the power grid falters and fails.
Generator Tap Boxes
Our generator tap boxes provide an effective, efficient method of connecting your systems to a portable or auxiliary power source. When the power grid fails, our tap boxes will safely make the switch, so your systems keep operating without disruption.
We offer a broad range of generator tap boxes, including:
Other Emergency Power Solutions From PSI Power & Controls
Our emergency power solutions will ensure you always have the power and functionality required to maintain safe, effective operations. We offer a full range of emergency power solutions, including:
Why Choose PSI?
Since 1961, PSI Power & Controls has grown from a family-owned electrical distributor into a national industrial power and control leader with offices in North Carolina, Colorado, Kentucky, and more.
When you choose PSI for your needs, you'll always receive superior service and exceptionally reliable control panels, low-voltage starters, VFD panels, and more.
At PSI, you can expect:
Competitive pricing
On-time delivery
Comprehensive engineering support
12-month warranties on materials and work
And more
Our Service Area
The teams at PSI Power & Controls proudly serve clients throughout West Virginia, including:
Charleston
Weirton
Huntington
Wheeling
Parkersburg
Morgantown
Clarksburg
Oak Hill
West Virginia Representatives
PSI Power & Controls serves a wide range of industries in West Virginia and nationwide. Our representatives will ensure we deliver the optimal solution for your needs, including the West Virginia representatives listed below:
Bill Keppel
Davidson Sales Company
386-274-2079
billk@davidsonsales.com
Marella Jones
Davidson Sales Company
386-279-7196
marellaj@davidsonsales.com
John Pat Cloughley
Davidson Sales Company
630-308-1762
johnpatc@davidsonsales.com