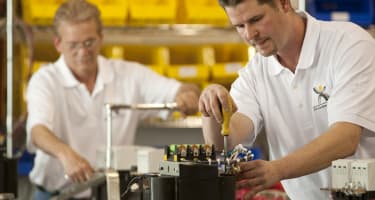 Custom Control Panels & Transfer Switches Manufactured in Utah
At PSI Power & Controls, we design and manufacture industrial power and control products for Original Equipment Manufacturers. Because every application is unique, customization is essential for reliable operation.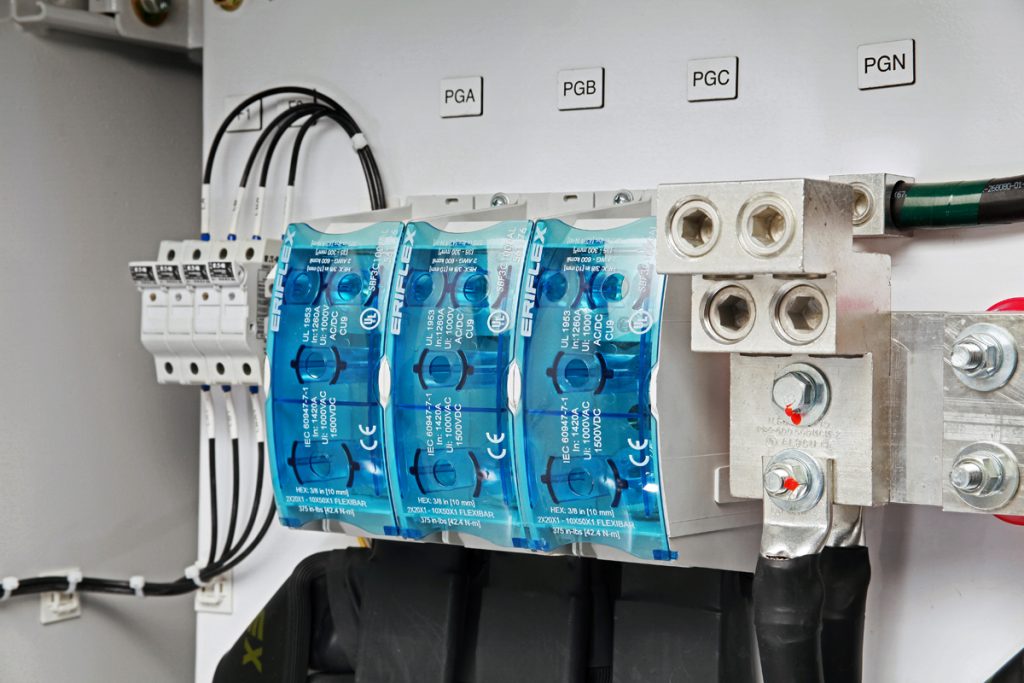 When you choose PSI, you can depend on our team to deliver exceptional service and support at every stage. Most importantly, you can depend on our attention to detail to produce solutions that meet the most rigorous performance standards.
Our custom-engineered solutions are used by companies throughout the country, including many right here in Utah. Our clients include OEM producers in these industries:
Food processing
Publishing and printing
Transportation
Computer hardware and software production
Agriculture
Mining
Water treatment
Tourism
And more
Custom Control Panel Solutions
We manufacture a broad range of custom-engineered solutions tailored to meet the needs of your industry. Our custom control panels are designed to deliver maximum control and exceptional performance in the most challenging operational environments.
Our solutions include:
Industrial control panels: Our industrial control panels ensure reliable, efficient management of alarms, VFDs, motors, valves, reduced voltage starters, etc.
Wastewater applications: Our systems are designed to provide superior management of tanks, greenhouses, wells, reservoirs, secondary treatment systems, grinders, UV disinfection, and dispersal.
Material handling: PSI manufactures logic control systems customized to facilitate efficient material handling and conveying systems.
Metering: Our enclosed meter systems measure active and reactive power voltage/amperage.
Environmental monitoring applications: Our systems are designed to deliver optimal performance when used to monitor groundwater, solid waste disposal, and stormwater applications.
Emergency Power Solutions for Utah Facilities
Our emergency power solutions include the panels, switches, breakers, and meters your business needs to maintain the safe, efficient flow of power.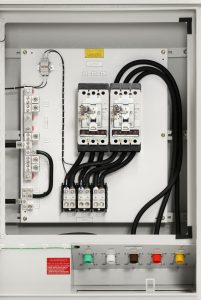 Our solutions include:
Why Choose PSI?
At PSI, we proudly offer a full range of cost-effective, high-quality electrical solutions designed to meet the needs of modern applications. Our custom-designed products meet and exceed the most stringent standards and are engineered to deliver reliable performance in the most challenging conditions.
When you want quality you can depend on year after year, the team at PSI is always ready to help you achieve your goals.
Our Utah Service Area
The team at PSI Power & Controls serves clients throughout Utah, including:
Salt Lake City
Layton
Ogden
Orem
Sandy
St. George
West Jordan
Lehi
Logan
Herriman
Millcreek
Taylorsville
Bountiful
Tooele
West Valley City
Provo
Utah Representatives
Contact PSI at (704) 594-4107 or sales@psicontrolsolutions.com for assistance.