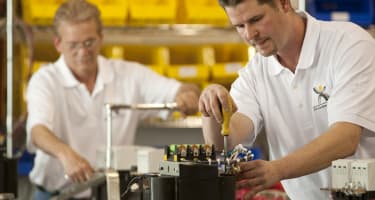 Custom Control Panels & Transfer Switches Manufactured in Pennsylvania
Pennsylvania is home to a diverse manufacturing economy, producing everything from steel and aluminum products to locomotives, food, agricultural products, paints, and sealants. The industrial equipment at these facilities needs effective power and control solutions for proper operation, and emergency controls to bring the equipment to a halt safely when needed.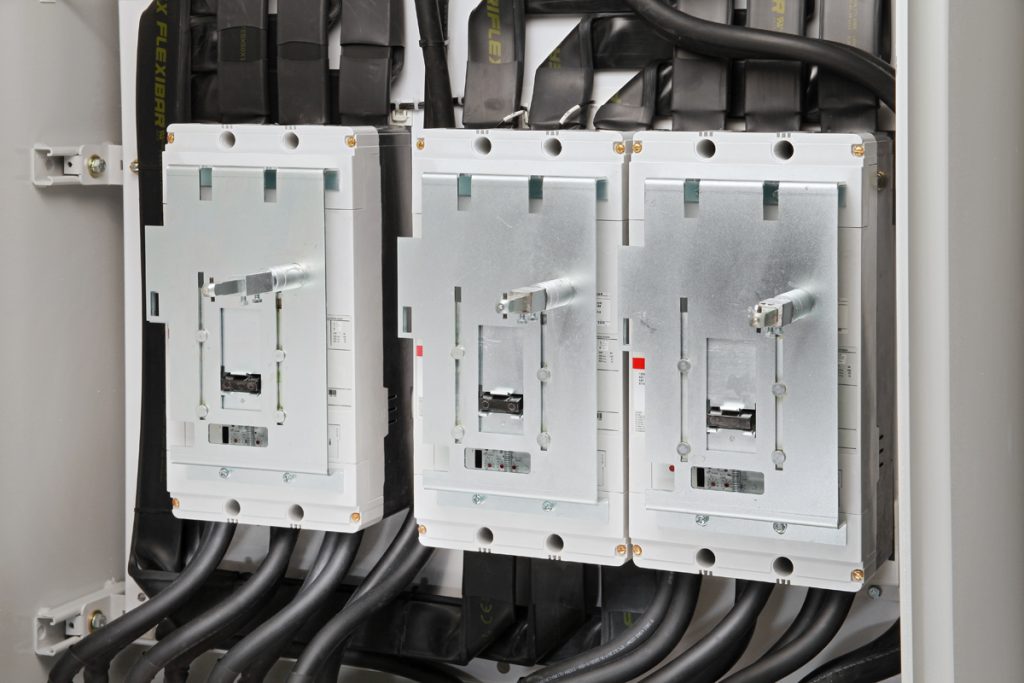 At PSI Power & Controls, we specialize in custom-designed industrial power and control systems for original equipment manufacturers (OEMs) and industrial facilities throughout Pennsylvania and the U.S. We offer everything from OEM control panels for virtually any application to VFD panels, low-voltage starters, generator tap boxes, and transfer switches.
Our equipment is manufactured to precise specifications to provide the ultimate in performance, safety, and reliability for our clients. We provide top-quality work with on-time delivery and competitive pricing.
When you need custom controls engineered and manufactured to fit the needs of your equipment in Pennsylvania, choose PSI Power & Controls.
Contact us today or call (704) 594-4107 to discuss your project requirements with our experts.
Custom Control Panel Solutions
Using industrial equipment should be as safe and straightforward as possible. At PSI Power & Controls, we design and manufacture electrical control panels that simplify the use of equipment for nearly any purpose. Our goal is to make the equipment safer, easier, and more efficient to operate, and we can work with your team to create the best design possible.
We offer custom control solutions for these applications in Pennsylvania:
Industrial control panels: Our team can design custom controls for variable frequency drives, low-voltage starters, motors, valves, and more, as well as UL 698A hazardous location panels.
Water and wastewater systems: When you need precise control of motors, pumps, valves, power systems, and sensors at municipal water systems, reservoirs, wells, lift stations, or sewage treatment plants, our team at PSI can help.
Environmental monitoring systems: Keep track of groundwater, wastewater, or stormwater systems with environmental monitoring and control solutions from PSI.
Material handling systems: When you need custom controls and logic for material handling systems like conveyors, lifts, sorters, stacker cranes, or palletizers, our experts can help.
Power metering: Monitor important power statistics like voltage, current, power usage, phase balance, load status, and communications with our custom power metering systems.
Contact PSI Power & Controls today a (704) 594-4107 to start designing the custom control panels for your equipment in Pennsylvania.
Emergency Power Solutions for Pennsylvania Facilities
Pennsylvania manufacturing facilities often need to operate 24/7 to keep up with demand and maximize productivity. That means you need an effective solution to deliver emergency power to your building when the power goes out.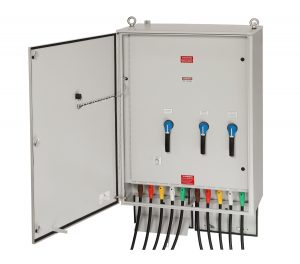 At PSI Power & Controls, we offer a wide range of products that can help, including:
Contact us today or call (704) 594-4107 to request a quote for custom emergency power equipment in Pennsylvania.
Why Choose PSI?
Since 1961, PSI Power & Controls has been a leader in industrial controls, and with our impeccable quality and attention to detail, we've earned the trust of OEMs and manufacturers throughout Pennsylvania and the U.S. We feature highly durable, reliable controls with full engineering support and a 12-month material and workmanship warranty.
We also offer a full line of UL-certified products, and we can custom-engineer a solution to meet your needs.
Call us today at (704) 594-4107 or contact a local representative about your custom power and control requirements in Pennsylvania.
Our Pennsylvania Service Area
At PSI, we serve commercial facilities, industrial facilities, and manufacturers throughout Pennsylvania, including those in:
Philadelphia
Pittsburgh
Lancaster
Harrisburg
Erie
Scranton
Allentown
And more
Our Pennsylvania Representatives
When you need custom PSI products in Pennsylvania, feel free to contact our local distributor:
FJ Toolan
Allentown, NJ
609-259-0387