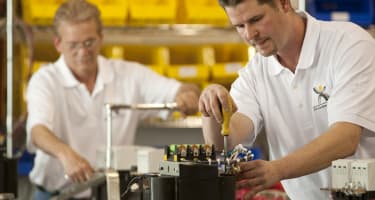 Custom Control Panels & Transfer Switches Manufactured in Oklahoma
Manufacturing plays a huge role in Oklahoma's economy, with businesses making everything from food and medical supplies to electronics, industrial equipment, aerospace components, and transportation systems. When these companies need custom control panels for their products, switchboards, emergency power systems, and more, they can count on PSI Power & Controls.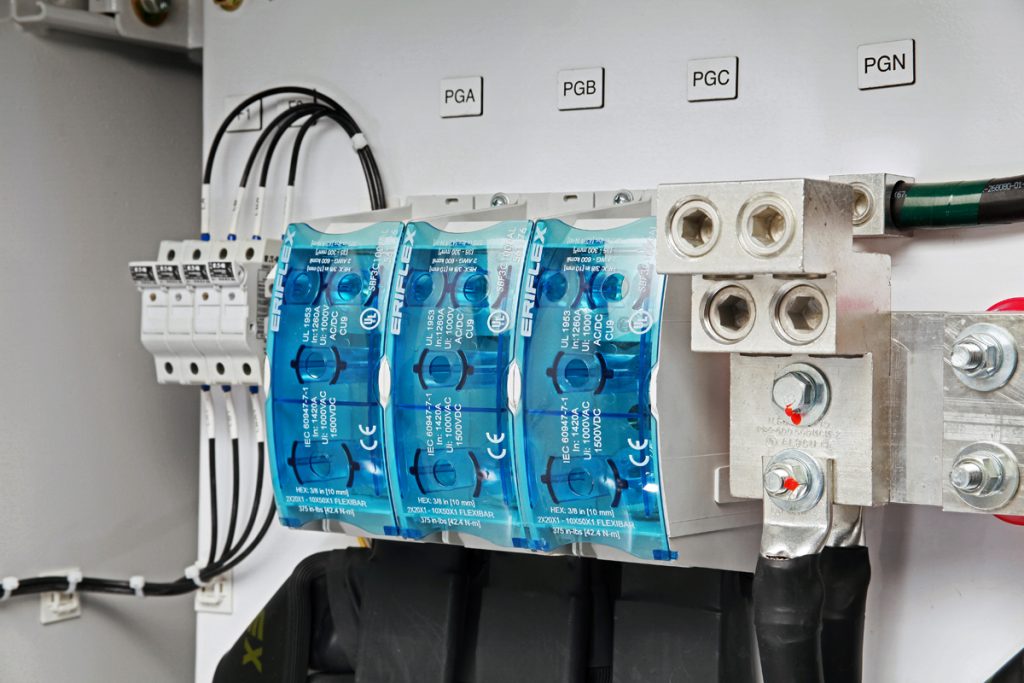 We're a leading manufacturer of UL-listed OEM control panels in the U.S., and we design power and control systems that are custom-engineered to meet your needs. We offer top-quality products with great service and a 12-month material and labor warranty.
With over 60 years of experience, our company can help with custom controls for all your commercial and industrial needs.
To learn how PSI can help your Oklahoma business, call (704) 594-4107 today or contact us online.
Custom Control Panel Solutions
Well-designed control panels can make equipment easier, safer, and more efficient to use. When you need reliable, cost-effective custom control panels for any type of commercial or industrial equipment, contact PSI.
We offer OEM control panels for a variety of applications in Oklahoma, including:
Industrial control panels: Give your industrial equipment like low-voltage starters, VFDs, motors, valves, and actuators intuitive, easy-to-use controls with PSI.
Water systems: Our control panels are the ideal solution when you need granular control over freshwater and wastewater systems like water treatment plants, lift stations, pumps, wells, irrigation systems, greenhouses, and more.
Material handling: Keep equipment like conveyor belts, forklifts, palletizers, sorters, and sackers running smoothly with custom controls designed for each type of equipment.
Power metering: Keep track of power usage, energy costs, and equipment health with our power metering systems. They collect real-world energy data, including reactive power, active power, amperage, voltage, and more.
Environmental monitoring: Track the condition and status of wastewater systems, stormwater systems, evaporation pools, garbage dumps, and more with our environmental monitoring systems.
Get the perfect control panel for your equipment and application. Call PSI at (704) 594-4107 to talk to our design and engineering team today.
Emergency Power Solutions
Don't let power outages affect the comfort or productivity of your Oklahoma business. At PSI Power & Controls, we offer emergency power solutions that can keep the electricity flowing no matter how long the grid is down.
We feature power systems tailored to the needs of any industry, from oil and gas production to telecommunications, agriculture, biosciences, aerospace, and more.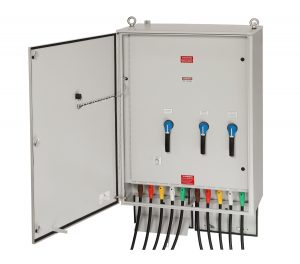 Our emergency power equipment includes:
Be prepared for power outages and emergencies. Call (704) 594-4107 today to discuss your power needs with our experts.
Partner With PSI Power & Controls
When you need a qualified team to design and manufacture your custom control or power solutions, turn to our skilled team at PSI. Since 1961, we've been helping businesses throughout Oklahoma with intuitive, effective contos for all types of equipment, and we feature exceptional service, full engineering support, and fast delivery will all our products.
We comply with UL508A standards, and we have partnerships with all the leading suppliers to provide our clients with the best products possible.
Ready to get started? Call (704) 594-4107 or contact your local representative to start designing a custom control panel for your Oklahoma facility with our skilled experts.
Our Oklahoma Service Area
We serve businesses throughout Oklahoma, including these cities:
Oklahoma City
Tulsa
Norman
Broken Arrow
Edmond
And more
Oklahoma Representatives
When you have questions about our products or want to place an order, contact your nearest representative. In Oklahoma, our authorized distributors include:
Dan Lilly
Power Equipment Group (PEG)
Houston, TX
713-545-0081
Outside Sales
Charles McClure
Power Equipment Group (PEG)
Dallas/Fort Worth, TX
972-849-7438
Inside Sales
Carter Defries
Power Equipment Group (PEG)
Dallas/Fort Worth, TX
210-913-6461
Ron Defries
Power Equipment Group (PEG)
San Antonio, TX
713-545-8258
President