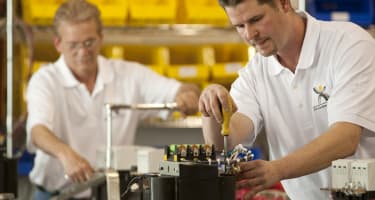 Custom Control Panels & Transfer Switches Manufactured in Mississippi
Although agriculture is Mississippi's primary industry, the state also sports a diverse manufacturing sector, oil and gas production, mining, transportation, construction, and more.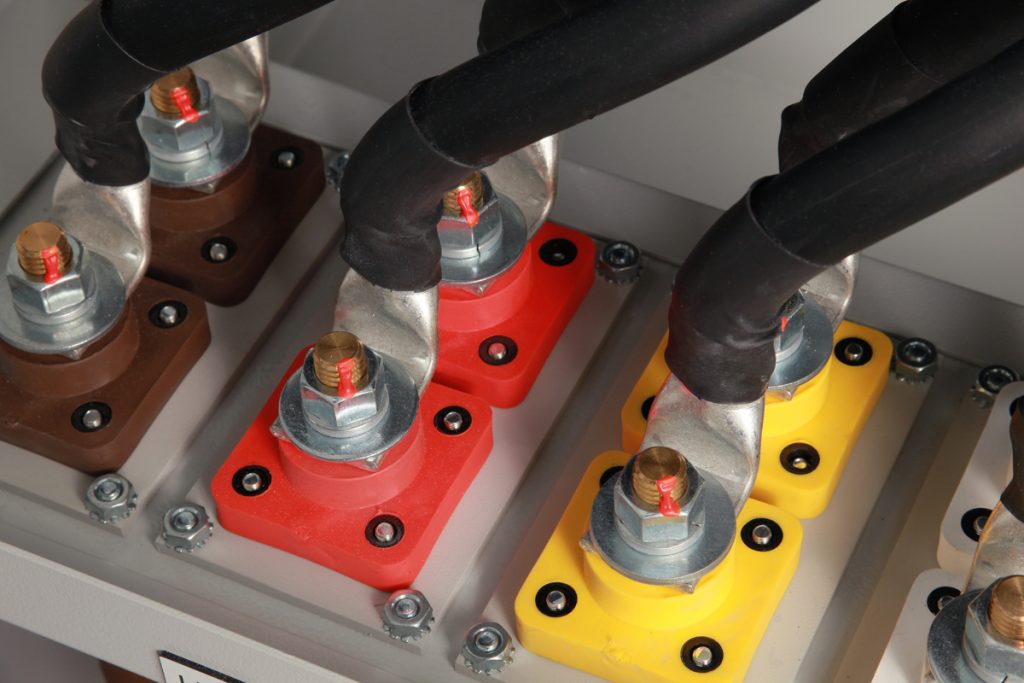 When businesses in these industries need custom emergency power and control solutions for their most vital equipment, they can turn to PSI Power & Controls. We design and build enclosed control solutions for a wide range of industries throughout Mississippi and the U.S.
Our products help streamline the control interface, make equipment easier to use, and protect workers in hazardous conditions. At PSI, our control solutions are customized to meet the client's needs, and we serve industrial and commercial facilities, OEMs, contract manufacturers, and more.
With our dedication to safety, quality work, and on-time delivery, you can count on us for quality control solutions with minimal lead times. Make your equipment easier and safer to use with custom control and power solutions from PSI.
Contact us online to discuss your project requirements with our experts in Mississippi today.
Custom Control Panel Solutions
At PSI, we can design and build custom control panels for any industry, and our products can enhance the usability of your equipment, make it safer, and improve productivity.
We work with the industry's top suppliers and manufacturers to source the best components, and we'll communicate with your team throughout the design and production phases to ensure our control solutions meet your facility's needs.
Here are a few of the applications we offer custom control panels for:
Industrial control panels: Our experts can design intuitive control panels for variable frequency drives, low-voltage starters, motors, valves, pumps, and systems that must meet UL689A standards for hazardous locations.
Water and wastewater systems: We can create custom monitoring and control solutions for wastewater treatment facilities, lift stations, booster stations, wells, reservoirs, irrigation systems, and more.
Environmental monitoring systems: Keep stormwater, wastewater, and solid waste processing systems running properly and monitor for problems like pump failures or leaks with our environmental monitoring solutions.
Power metering: Track power usage, current, voltage, equipment status, communications protocols, and more with our custom power metering solutions.
Material handling: Keep industrial systems like conveyors, lifts, sorters, stacker cranes, and palletizers running smoothly with our custom control solutions.
Contact PSI online today to request a quote for custom control panels anywhere in Mississippi.
Emergency Power Solutions for Mississippi Facilities
When storms, accidents, or maintenance issues cause the utility grid to go down, keep your commercial or industrial facility running strong with emergency power solutions from PSI Power & Controls. We offer all the equipment you need to safely connect your facility to an emergency generator, with high-current, three-phase power solutions that meet the needs of your business.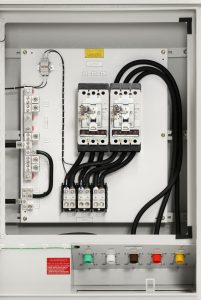 Our emergency power products include:
Keep your Mississippi facility prepared for power losses with emergency power solutions from PSI.
Contact us online or call your Mississippi PSI representative at (704) 594-4107 today to request a quote.
Why Choose PSI Power & Controls?
For over 60 years, PSI Power & Controls has been a leader in custom control solutions for businesses throughout the U.S.
We can improve the performance, reliability, and safety of the equipment in your Mississippi facility, and we feature UL-listed products with competitive pricing, complete engineering support, and 12-month labor and materials warranties. Count on us for all your emergency power and equipment control needs in Mississippi.
Contact PSI to find the best power and control solutions for your facility. Call (704) 594-4107 or contact your Mississippi PSI representative to get started today.
Our Mississippi Service Area
When you need the best power and control equipment in Mississippi, turn to our team at PSI. We serve commercial and industrial facilities throughout the state, including businesses in these cities:
Jackson
Biloxi
Tupelo
Gulfport
Southaven
Contact Your Mississippi Representative
To request a quote or learn more about our products, contact the local Mississippi representative listed below:
Underwood Sales Co
Memphis, TN 38132
(901) 831-1973
dean@uscinc.net