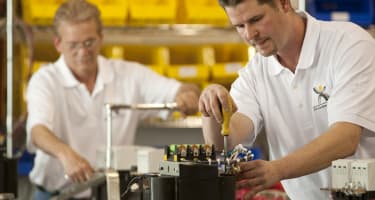 Custom Control Panels & Transfer Switches Manufactured in Louisiana
Louisiana has a strong economy rich in oil and gas production, coal, and chemical manufacturing, as well as food production, transportation, and technology.
These industries all require specialized equipment to keep them operating efficiently and safely. PSI Power & Controls offers a wide range of custom control panels and emergency power solutions that are safe, reliable, and compliant with all industry standards.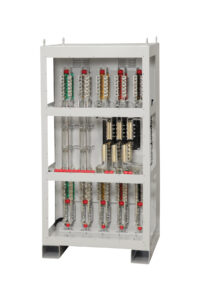 Our control panels are engineered to meet your equipment's specific requirements, streamlining each system's operation while protecting employees' safety and giving you more granular control than a standardized panel can accomplish.
Since 1961, PSI Power & Controls has provided commercial and industrial facilities with the control solutions they need for greater productivity, increased safety, and cost-effective operation. We feature UL-certified products, competitive pricing, and on-time delivery with full engineering support from design to installation and use.
Call (704) 594-4107 today or contact us online to learn how our OEM control panels, custom control panels, and emergency power solutions can improve the operation of your business.
Custom Control Panel Solutions
At PSI Power & Controls, we specialize in custom control panels for virtually any industry, providing unique solutions that make your equipment easier and safer to use. We work with businesses of any size and can provide OEM control solutions for industrial equipment manufacturers.
Our control panels can be custom-engineered for any application, including:
Industrial control panels: We can provide seamless control and management of alarm systems, VFDs, motors, valves, reduced-voltage starters, and more.
Water and wastewater systems: Our custom-designed control panels can provide centralized control of well water systems, reservoirs, storage tanks, waste treatment systems, booster stations, lift stations, UV disinfection systems, irrigation systems, and more.
Power metering: Monitor and control power systems with continuous feedback on active and reactive power, voltage, current, and equipment communication protocols.
Material handling: Keep production lines moving with custom logic and controls for material handling systems, conveying systems, lifts, sorters, palletizers, and more.
Environmental monitoring: Track equipment performance and monitor for equipment failures, spills, contamination, and more with our environmental monitoring solutions for groundwater, solid waste, and stormwater systems.
Contact PSI today at (704) 594-4107 to discuss your application requirements. We can work with you to develop custom control panels tailored to your needs.
Transfer Switch Products
Our industrial transfer switches provide a safe, reliable way to connect to emergency power or supplemental power when the utility grid goes down due to storms, accidents, or maintenance issues.
At PSI, we offer UL-listed manual and automatic transfer switches with three-phase power and current handling that are ideal for large commercial or industrial facilities.
Manual Transfer Switches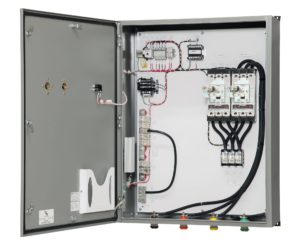 Available with current ratings of 60 to 5,000 amps, our manual transfer switches provide 208/240, 480, or 575/600-volt switching in three- or four-pole configurations. Switches up to 1,200 amps are designed to UL508A standards, and high-current models are built to UL1008 and UL489 standards.
Manual transfer switches are a cost-effective way to connect backup power for facilities that don't require fast switching, as they must be operated manually.
Automatic Transfer Switches
Ideal for critical equipment that requires near-constant power in settings like energy production facilities, hospitals, or manufacturing facilities, automatic transfer switches detect utility outages and automatically switch to emergency power in a matter of seconds.
We feature automatic transfer switches rated from 200 to 5,000 amps with 208/240, 480, or 575/600-volt switching in three- or four-pole configurations. They're available with NEMA 1, NEMA 3R, and NEMA 4X enclosures for a variety of indoor and outdoor applications.
Contact PSI at (704) 594-4107 today to request a quote for a manual or automatic transfer switch that's custom-designed for your Louisiana facility.
Generator Tap Boxes
Generator tap boxes provide a safe, convenient way to connect an emergency generator to your facility's electrical system. Wired directly to a transfer switch, the generator is connected through portable cables to a choice of lugs or Cam-Lok® connectors in three or four-pole configurations.
Our generator tap boxes offer current ratings from 400 to 4,000 amps in three-phase 208/240, 480, or 575/600-volt configurations. Extra features can be added, such as circuit protection, phase rotation protection, disconnect switches, and more, plus we offer custom designs tailored to your facility's needs.
Simplify emergency generator setup and operation with a generator tap box from PSI. Call (704) 594-4107 or contact us online to request a quote anywhere in Louisiana.
Other Emergency Power Solutions From PSI Power & Controls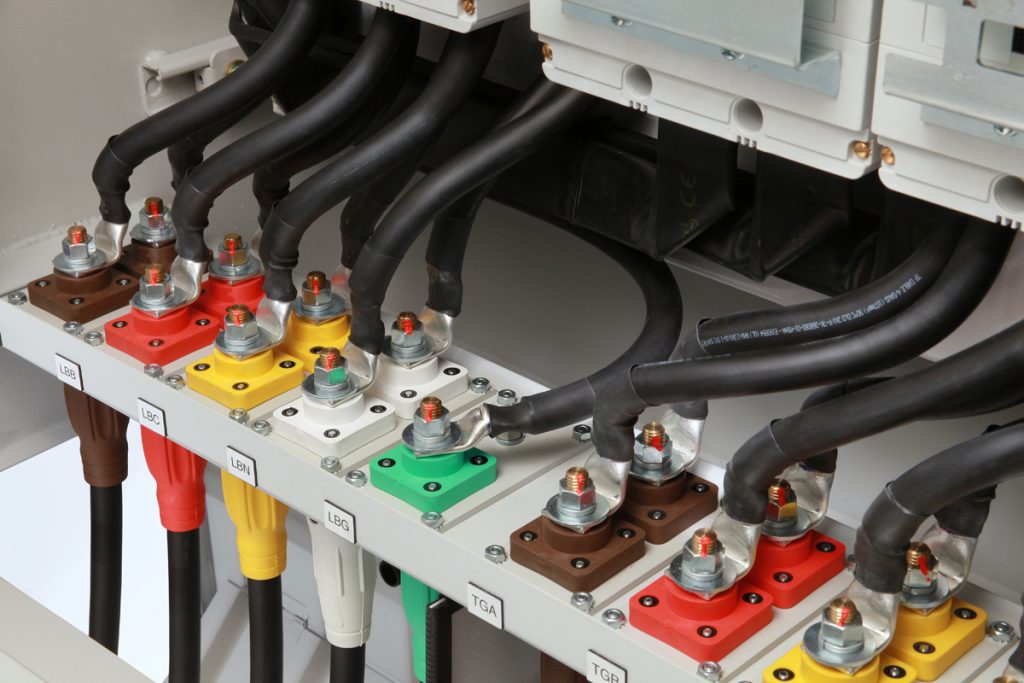 At PSI, we offer a wide range of other products that can help your facility create redundant, reliable power systems for your Louisiana facility, including:
Contact us online or call (704) 594-4107 to learn more about our emergency power solutions in Louisiana.
Why Choose PSI?
For over 60 years, PSI Power & Controls has been a leading provider of innovative custom control solutions for businesses throughout Louisiana and the United States. Our company offers top-quality, industry-compliant products that can keep your facility operating smoothly, and we offer a 12-month labor and materials warranty on all our power and control solutions.
Our engineers have the design, testing, and programming experience to provide turn-key solutions for your most complex equipment, and we offer full engineering support to ensure our equipment meets your needs.
Call (704) 594-4107 today or contact us online to discuss your equipment specifications and schedule a consultation for your Louisiana business.
Our Service Area
We serve businesses throughout Louisiana, including commercial and industrial facilities in these areas:
New Orleans
Baton Rouge
Shreveport
Lake Charles
Metairie
Lafayette
Kenner
And more
Our Local Representatives
When you need custom control and power solutions for Louisiana business, contact our regional representatives for expert services tailored to your needs:
Dan Lilly
Power Equipment Group (PEG)
Houston, TX
713-545-0081
Charles McClure
Power Equipment Group (PEG)
Dallas/Ft. Worth, TX
972-849-7438
Carter Defries
Power Equipment Group (PEG)
Dallas/Ft. Worth, TX
210-913-6461
Ron Defries
Power Equipment Group (PEG)
San Antonio, TX
713-545-8258