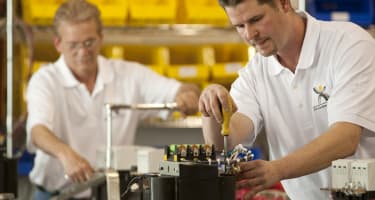 Locations
Proudly Providing Custom Electrical Solutions Across the U.S.
Find your local representative and their contact information via the interactive map below. We're ready to help with all your custom needs!
PSI Power & Controls designs and builds enclosed industrial power and control products for Original Equipment Manufacturers (OEMs). We design, engineer, manufacture, and ship products for a wide variety of commercial and manufacturing industries, including private label, across the entire U.S.
Our facilities are in North Carolina. Our service area includes:
Connecticut
Rhode Island
Massachusetts
New Hampshire
Vermont
Maine
Illinois
Indiana
New Mexico
Wyoming
Montana
Idaho
Nevada
Alaska
North Dakota
South Dakota
Colorado
Hawaii
Contact your local PSI representative to learn more about how our products and services work for you.