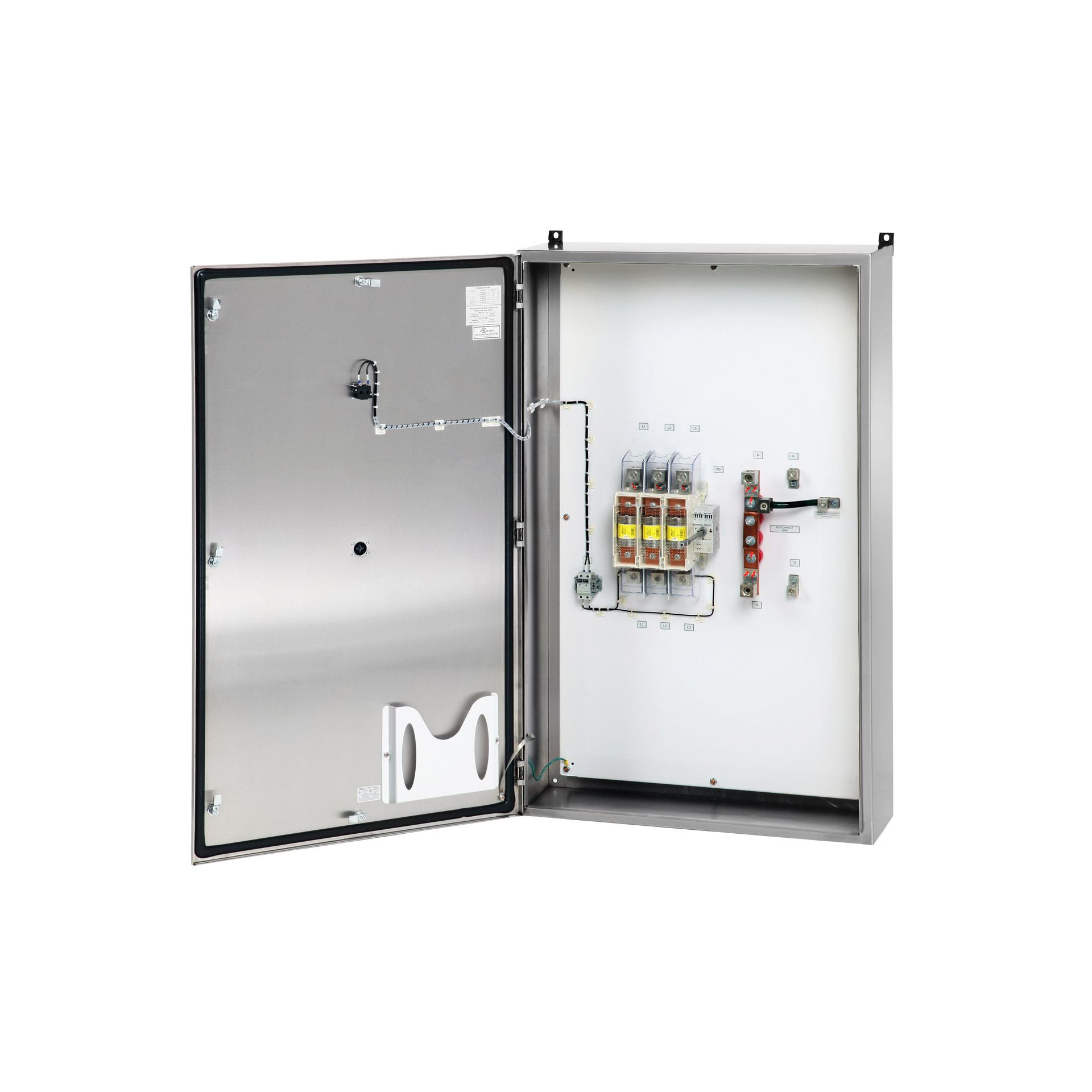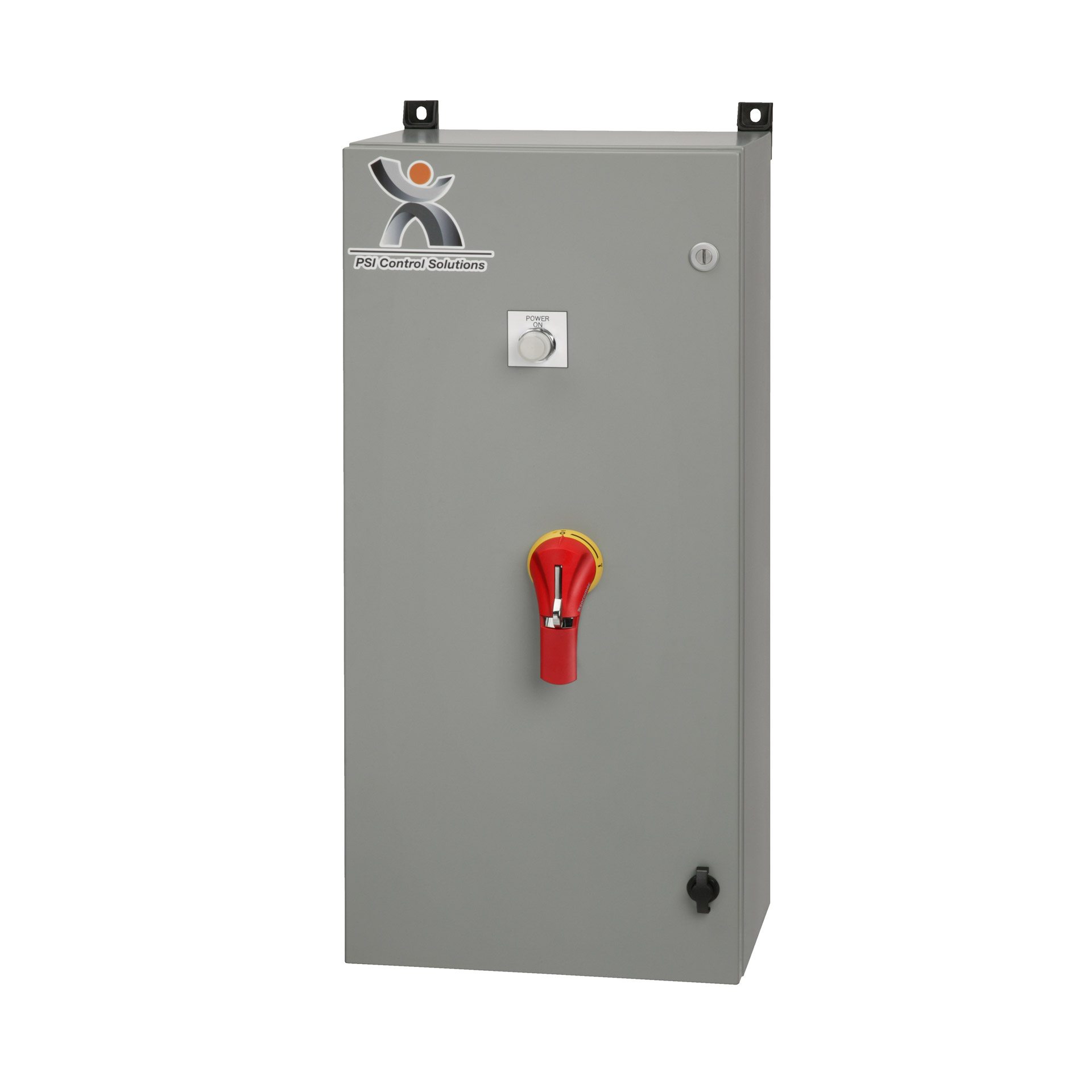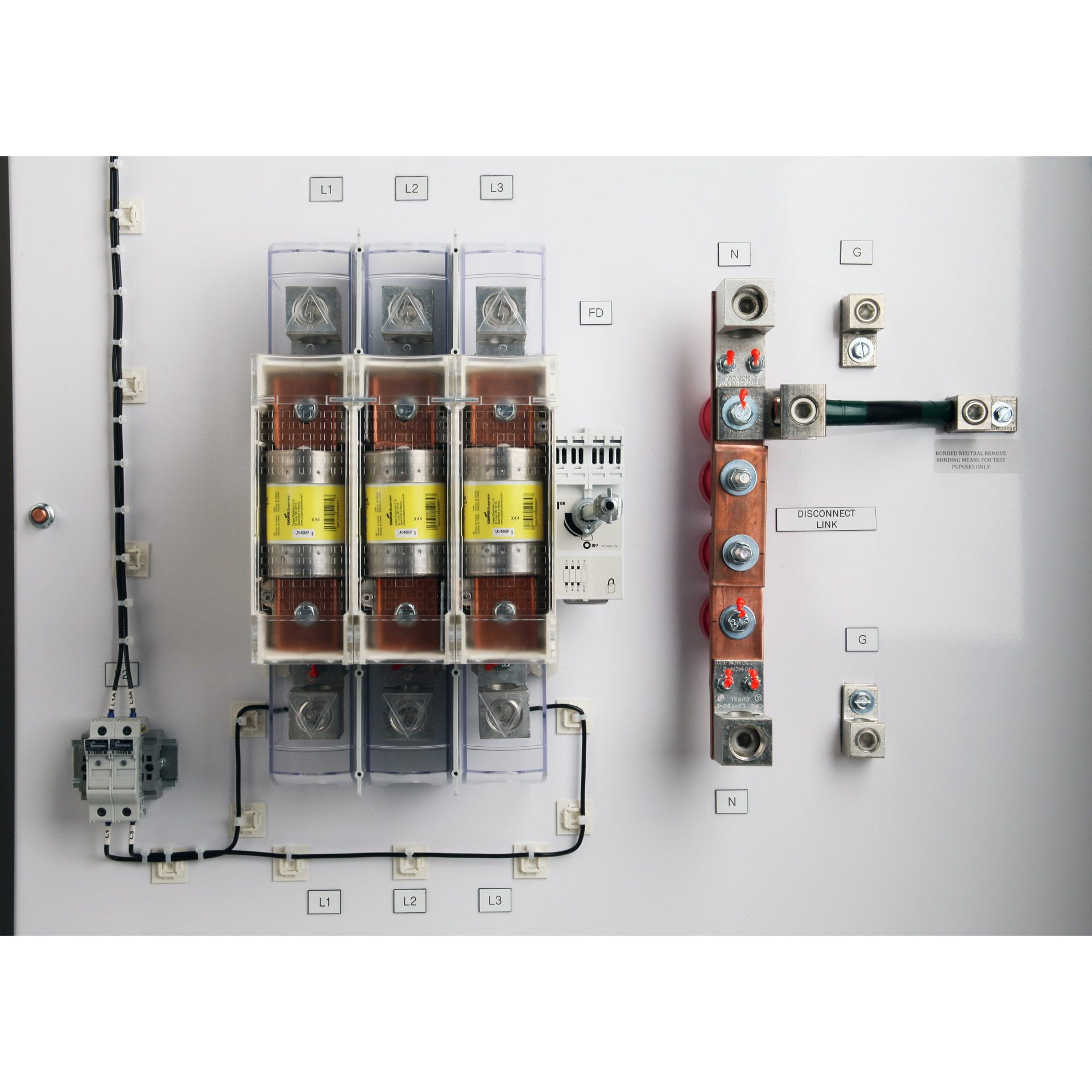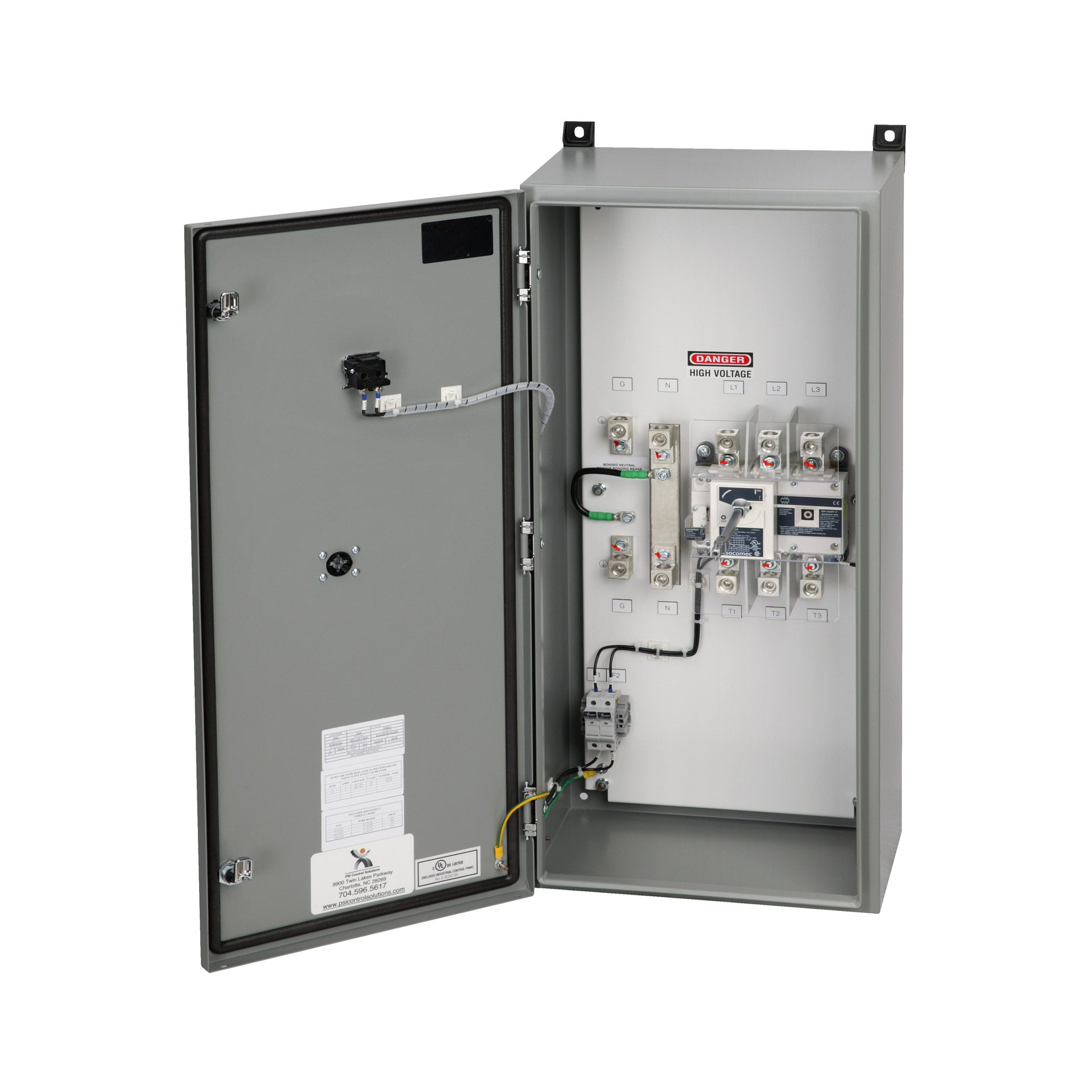 Safety Switch / Disconnect
| | |
| --- | --- |
| Enclosure | |
| Short Circuit Protection | |
| Amps | |
| Neutral Bar for Disconnect / Safety Switch | |
Description
Top-Rated Safety Switches & Disconnect Switches From PSI Power & Controls
Safety switches are ideal for providing a swift means of disconnecting mechanical or electronic systems from their primary power source in a safe manner. Safety switches operate both automatically, protecting against circuit faults, and manually in the case of a needed emergency stop or for planned maintenance and repairs.
Switches offered by PSI Power & Controls are available in standardized amperage ratings from 30-2000 amps as per your needs and can be situated for both fusible switches and non-fusible applications. Neutral bar-required and not required are also available as options for custom fabrication.
The switch is housed in a NEMA enclosure rated NEMA 4, for indoor/outdoor use that protects against solid objects and water intrusion, and NEMA 4X, with similar ratings with added resistance to corrosion and corrosives.
Safety switch and safety disconnect switch products from PSI are suitable for most broad and special-use applications in industrial and commercial sectors including manufacturing facilities, warehouses, healthcare and ambulatory care, banks, gas stations and fuel centers, retail, and more.
Product Usage
Uses of Our Safety Switches & Disconnect Switches
The use of safety switches provides a cost-efficient means of providing higher degrees of safety both for the integrity of products with which they are used, and more importantly, the safety of employees & personnel. If a fault is detected by the switch—overloading, short-circuiting, etc.—the switch will disengage the machine or appliance from its power source within milliseconds.
Safety switches can also be used manually, making them an ideal option for faster and more efficient machine maintenance and repairs, as well as adding a further degree of protection in the event an emergency machine stop becomes necessary. Our safety switches are designed to save lives and detect the loss of current from a circuit and cut power in milliseconds.
Both fusible and non-fusible disconnect switch options are generally equally effective, but many NEC requirements and product manuals may stipulate the specific use of one or the other, so it is advised that you follow your owner's manual closely to make the right choice. Should you need guidance or assistance in choosing the correct safety switch or disconnect switch for your needs, the PSI Power & Controls team is always glad to assist.
Drawings
Fusible and Non-Fusible Safety Switch / Disconnect NEMA 4 and NEMA 4X
Fusible Safety Switch / Disconnect NEMA 4 and NEMA 4X
Non-Fusible Safety Switch / Disconnect NEMA 4 and NEMA 4X
Resources
Product Brochure
Terms and Conditions
Accessories
Our baseline products are fabricated to be compatible with a wide range of products used commonly in industrial and commercial applications. However, we also offer numerous additional accessories and compatible products, including:
Testing Kits. Standard-issue testing kits help to maintain your safety, disconnect switches, and help to ensure your product is working as intended.
Option to add fuses. PSI Power & Controls offers optional fuse additions for our fusible safety/disconnect switch products. These are ideal when your current application lacks overcurrent and short protections outside of the switch.
Additional mounting hardware. Products come standard with the necessary mounting equipment to get you started, however should you decide you need additional hardware it is available upon request.