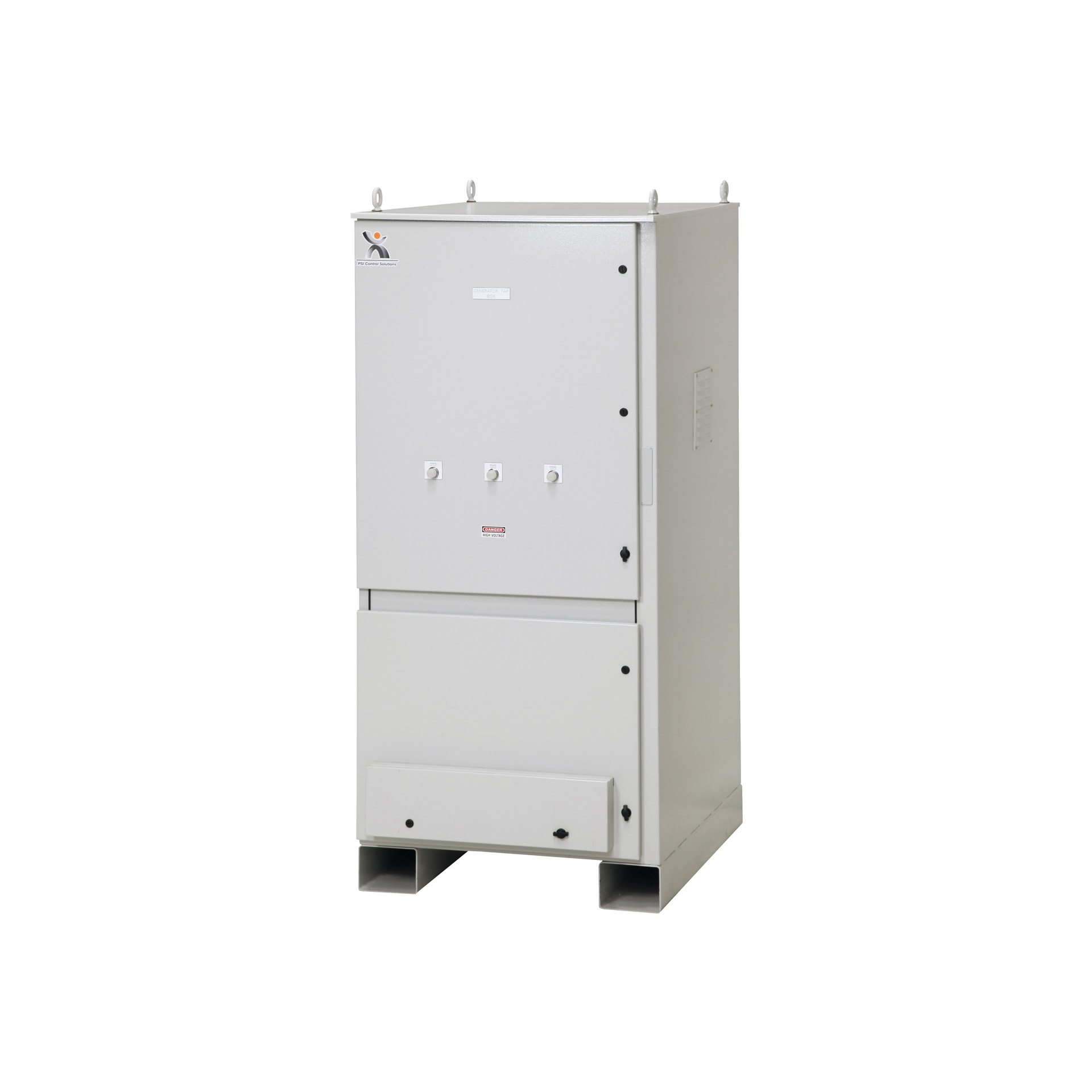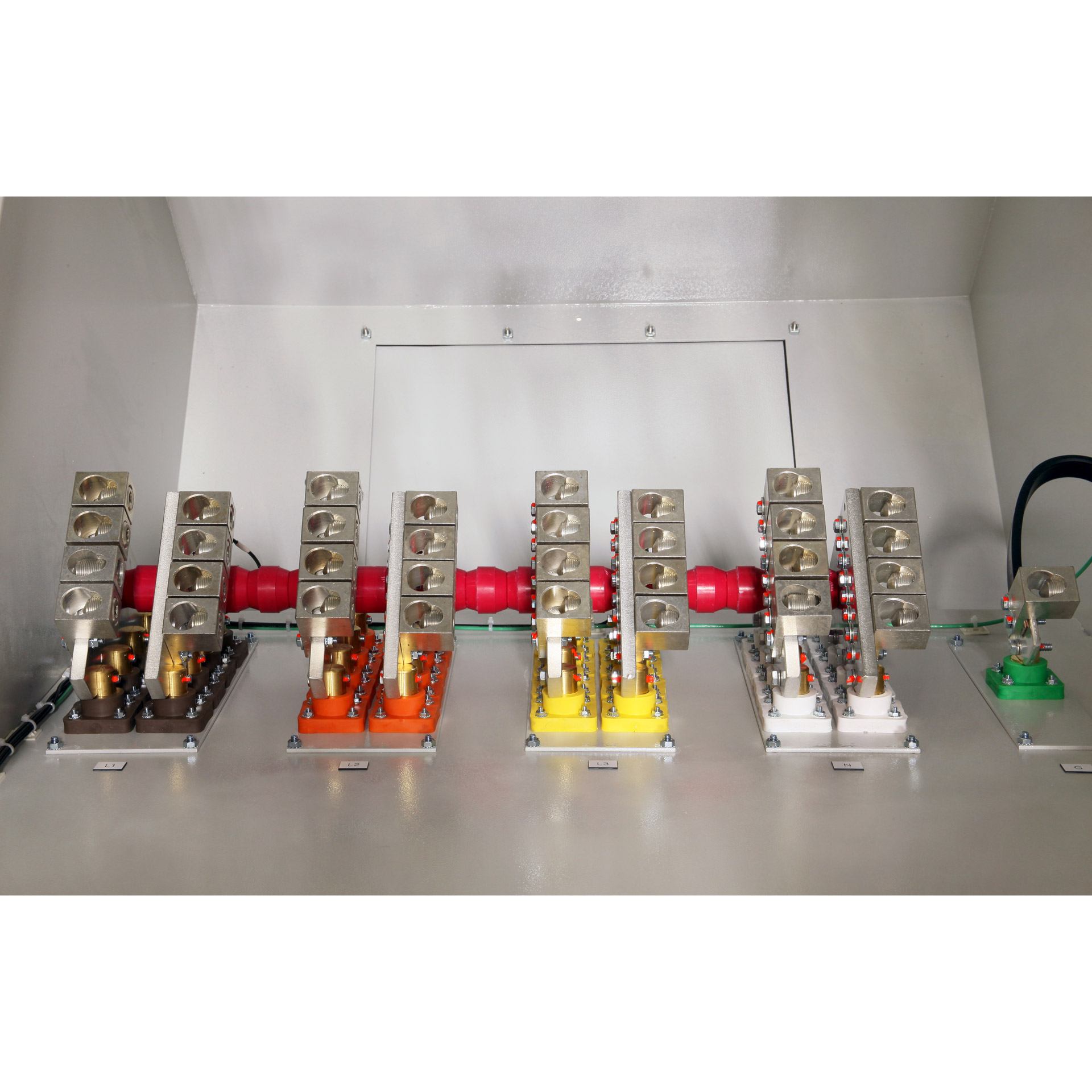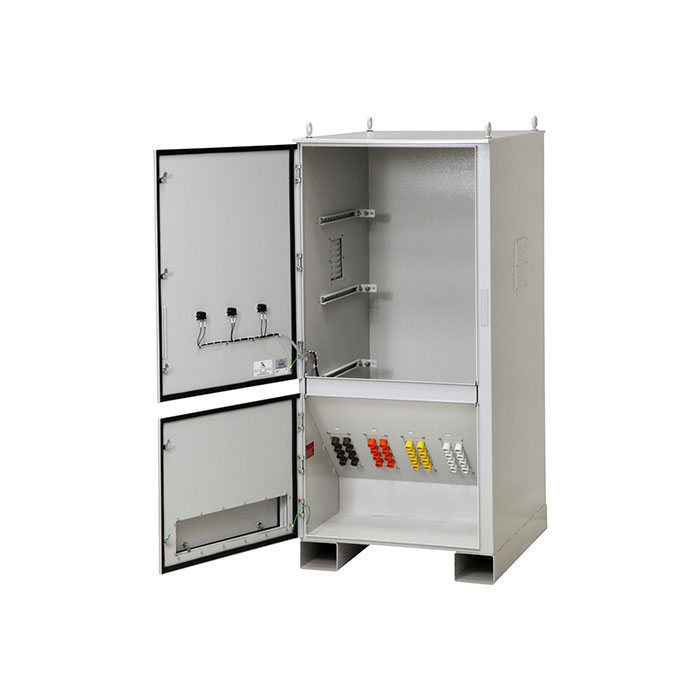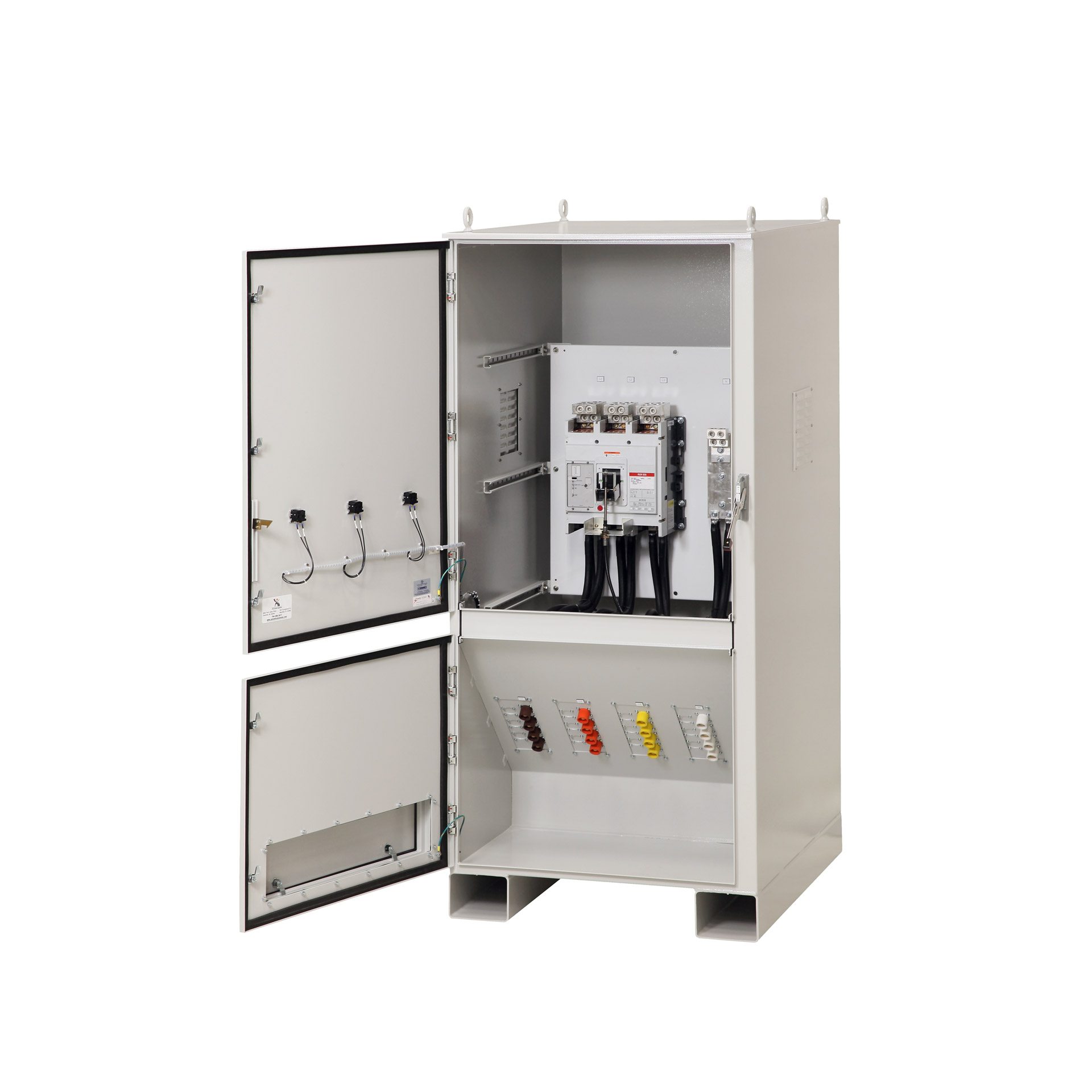 Generator Tap Box Pad or Floor Mount 1600 to 4000 Amps
Amps
Enclosure
Cam-Lok Receptacle Gender
Voltage Selection
Wire
Add-On Options:
Phase Reversal, Loss, and Undervoltage Protection Relay 1200 thru 4000 Amps
Trumeter
Description
As a safe, quick, and efficient means of creating connections to secondary and additional power solutions, the generator tap box pad/floor mount products are ideal for small to medium businesses. This product can safely be mounted and secured on floors and flat surfaces via pad or mounting hardware, and a NEMA 3r or NEMA 3r 316 stainless steel enclosure offers protection from outdoor weather conditions.
This product is available in 3 wire and 4 wire as needed, and is available in amperage ratings of 1600-4000. Voltages include 208-240, 480, and 575-600 configuration standards as needed and connections are secured via male/female Cam-Lok® cables. Both male and female configurations are available upon selection as per your requirements.
Generator tap box pad/floor mounts are ideal for businesses that need access to secondary power but prefer the use of or find more suitable portable or temporary power systems as opposed to complete standby generator systems.
Also available:
Phase reversal, loss, and undervoltage protection relay: 1200-4000 amps
The unit is also available with optional protection relays to prevent phase reversal, loss, and under-voltage issues. Phase reversal relay options include 208-480V and 575-600V.
Give us a call at (704) 594-4107 or contact us online to learn more. 
Product Usage
Tap box units offer an effective method of accessing alternative and emergency power when performing equipment maintenance or when problems such as utility power loss of emergencies occur. It is ideal to preemptively wire tap box connections to desired circuits and equipment via manual transfer switch, however connections can also be made manually via additional Cam-Lok® cables if needed.
When outages or maintenance occurs, tap box systems are efficient at maintaining lights, emergency equipment, HVAC, audio equipment, supply and storage (refrigeration), and similar applications. Using either manual switch or direct cable connections tap boxes are used to route emergency power (portable generators and similar equipment) quickly and safely, helping to both minimize downtime and potential electrical hazards.
Generator tap boxes with a pad or floor mount offer emergency power solutions in a variety of applications, including:
Lift stations
Gas stations
Data centers
Grocery and retail
Water/wastewater facilities
Healthcare facilities
Our products and custom fabricated power solutions are designed to be easy to mount and install, but buyers should be aware of specific amperage and voltage needs as well as any requirements on their end. It is recommended you seek the assistance of a trained electrician if no maintenance personnel suitable to assist you is available. And as always, PSI Power & Controls team members are always ready to assist, so never hesitate to contact us via e-mail or phone to learn more or get answers.
Drawings
Select the correct amp size that matches your desired product to download the drawings.
Outline and Electrical Drawings
Resources
Product Brochure
Specification
Instruction Manual
Terms and Conditions
Accessories
As well as offering superior baseline products to our client's, we are also happy to offer an array of additional and optional accessories to customize your products according to your needs. Accessories available for generator tap box pad/floor mount units include:
Testing kits. Testing kits from PSI are ideal for performing simple maintenance on products as well as keeping your equipment in peak condition for as long as possible.
Additional Cam-Lok® cables. Cam-Lok® cables are color-coded to make choosing connections safer and simpler, helping you identify connections during any situation. Cables are available in all standard male and female connection configurations.
Combination manual transfer switch with Cam-Lok® receptacles. To assist in cutting down on additional wiring, our MTS with pre-wired Cam-Lok® cables is perfect for making connecting your new tap box system absolutely pain-free.