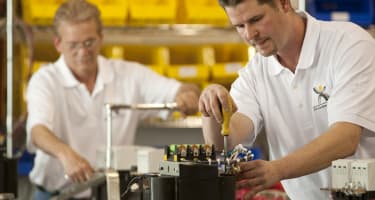 A Balanced Look At Automatic Transfer Switches
Transfer Switches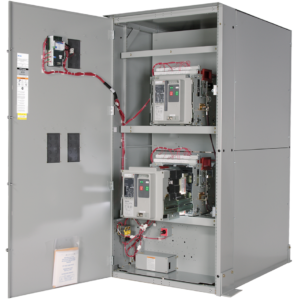 Power outages can be more than just a nuisance to your business — they can lead to confusion, anxiety, and even injuries as your building is plunged into darkness. To protect your customers and staff, installing a backup generator simply makes sense, but choosing whether to use an automatic transfer switch can be a bit more daunting. Here is a closer look at their advantages and disadvantages.
Are you considering a generator for your commercial building? Talk to our team at PSI Power & Controls to learn about manual transfer switches, automatic transfer switches, generator tap boxes, and more. Call 704-594-4107 or contact us online today!
The Advantages of Choosing an Automatic Transfer Switch
Like manual models, automatic transfer switches are designed to disconnect your building from the utility grid during a power outage before connecting it to a generator, for backup power with minimal disruptions. This keeps your business running during a blackout, while protecting utility workers from the hazards of back-feeding the utility grid with power from your generator. An automatic transfer switch can achieve this changeover with no human intervention, and some models offer fast enough switching that critical equipment like data servers or medical devices can remain powered with virtually no interruption.
Some unique advantages of installing an automatic transfer switch for your commercial backup generator include:
Automatic operation – There is no need to dig out flashlights and find the transfer switch with an automatic model. The change from utility power to generator power happens automatically in just a few seconds, allowing you to keep your business running smoothly during an outage.
No accessibility problems – Generators and transfer switches are often located in remote, hard-to-reach areas of a building. This means it would take additional time to find and operate a manual transfer switch, leaving your customers and staff in the dark for longer.
Reduced risk of injury – With an automatic transfer switch, the lights are out only for a few seconds typically, minimizing the chance of accidents or injuries during a power outage.
Can provide an uninterrupted supply – Do you have equipment that relies on constant, uninterrupted power, such as data servers, communications systems, medical equipment, or life-saving devices? An automatic transfer switch can provide fast changeovers from utility to generator power for critical applications like data centers or hospitals.
Common Disadvantages of Automatic Transfer Switches
Automatic transfer switches are far more complicated than manual models. This means that they need more frequent maintenance and repairs, and they tend to cost more than manual transfer switches. Additionally, automatic transfer switches can be falsely triggered by conditions like momentary brownouts or surges, though that is rare.
A quality installation and routine service from a qualified professional can help to avoid most problems with your automatic transfer switch, however. Plus, the extra features, convenience, and safety are well worth any additional cost. With an automatic transfer switch, you can improve the safety of your business and protect your customers and staff during a blackout.
Automatic Transfer Switch Installations & Service
When you need an expert to install and service equipment like automatic transfer switches, generator tap boxes, docking stations, or safety switches at your commercial facility, turn to our team at PSI Power & Controls. We offer innovative power distribution, monitoring, and control solutions for businesses in North Carolina and across the U.S. and Canada, and with more than 60 years of industry experience, you can count on us for quality products that are backed by generous warranties, competitive pricing, on-time delivery, and exceptional service that goes above and beyond.
Call 704-594-4107 today or contact us online to schedule an automatic transfer switch installation today!